Upcycling masterclass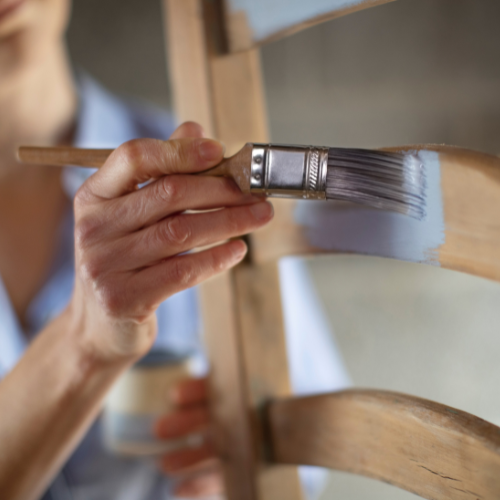 Workshop information
Do you have an out-dated piece of furniture which is crying out for some TLC but you don't know where to start? This hands-on workshop is for you! In this relaxed and friendly interactive session, Ally from Restoration Hut will be teaching you the tips, tricks and tools you need to transform your un-loved furniture into something you'll treasure in your home.
The 50-minute workshop will include:
1. A step-by-step demonstration of pro-level upcycling techniques using the best tools and products on the market.
2. The opportunity to try your hand at painting and finishing sample furniture.
3. An expert Q&A session, giving you practical advice about your own upcycling projects
4. A Pro-Painting Kit to take home with you, including on-trend, premium paint, paintbrushes, sandpaper and step-by-step instructions. At the end of this workshop, you'll be armed with the skills, products and methods to tackle your next upcycling project with pride and confidence.
Company description
Using a combination of traditional crafts-woman-ship and eco-friendly design, Ally at Restoration Hut is an expert at revitalising unloved vintage furniture. With over 14 years' experience working in Design and Interiors, Ally's mission is to show people how unwanted furniture can be re-imagined into perfect pieces which work with homes, not against them.