What's on at Grand Designs Live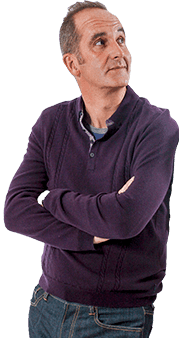 Watch the show highlights
See the best moments from the previous Grand Designs Live events, to give you a taste of what's to come.
As proud sponsors of Kevin McCloud's Green Heroes, Reynaers at Home supports homeowners to transform the ordinary features of their home into something spectacular. With sustainability becoming increa ...

OUT OF SIGHT, OUT OF MIND Stella Corrall of Lucentia Design has always been passionate about well-being and sustainability. This has led her to develop plastic recycling processes that overcome some ...

Smartpod will be showcasing their stunning, contemporary "Office Pod" enabling you to create and tailor your own personal space or scale for a commercial setting. Smartpod is suitable for external use ...

Get ready for a fresh look this season with the new Crafted range from Crown Paints Creating a gorgeous home interior that is welcoming and uplifting in autumn and winter is key. Enter Crafted, Crown ...

GD Live visitors receive an exclusive discount from Econoloft. Econoloft, the country's leading loft conversion company is delighted to be back at Grand Designs for the seventh year running. Come and ...

The rise in popularity of biophilic design is the natural reaction to society's lack of connection with nature. Defined as a love for the living world, biophilia focuses on humanity's innate need to b ...

A beautiful collection of life-like animal sculptures. Each piece is unique as it is handcrafted by one of our talented Artisans in Zimbabwe and Kenya. Materials used: recycled oil drums, car parts, a ...

Easily identifiable as smaller than the rest of the bedrooms in the home, the Box Room, traditionally seen in British suburban homes, is often left unused, forgotten, or as dumping ground for stuff th ...