Yvette Erskine-Erdtsieck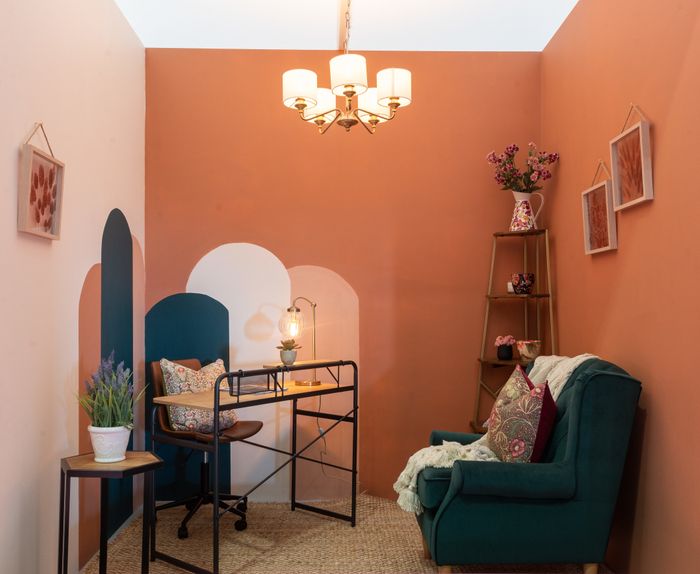 I wanted to create a home office sanctuary where you can work and relax in calming and colourful surroundings. The room is divided into two zones - the work zone and the "coffee-break"/relax zone - which are laid out with the use of colours. Behind the desk I have created a lovely background especially for video meetings we now have when working from home.
Yvette Erskine-Erdtsieck founded YEE Interiors recently during the lockdown of 2020 after having time to focus and bringing to life her passion for interior styling and design.
Company name: YEE Interiors
Company description: YEE Interiors is a young company which wants to help anyone with their interior styling and design no matter the budget. YEE Interiors specialises in homely, cozy interiors with a particular flair for 'traditional' English styles.
Website: yee-interiors.co.uk