Monica Gounaropoulos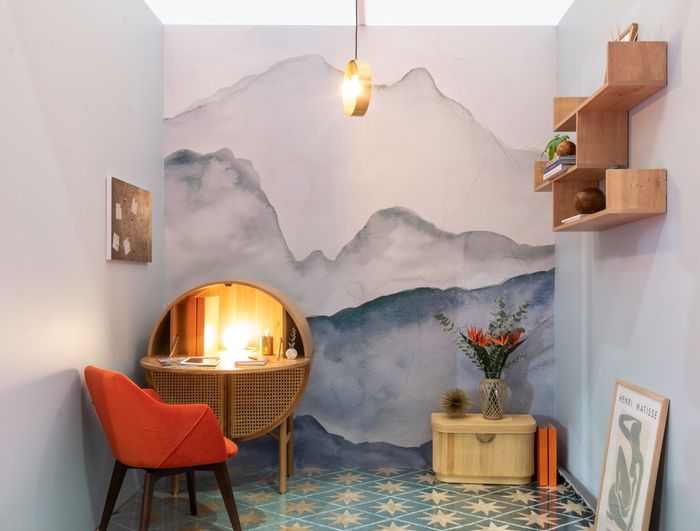 When creating a multifunctional home office within an existing room, I wanted a usable space which can also be enjoyed to the max once work has finished! My concept incorporates 'discrete' solutions to conceal work items, leaving a beautiful focal point for the room. 'Out of sight, out of mind,' helps separate work from home life. Colour palette: blue = productivity; orange = mood lifter.
Company name: Spiti and Soul Interior Design
Monica Gounaropoulos is a KLC School of Design student in Residential Interior Design.
With an inherent passion for interiors, Monica has always known this is the industry for her. With her love of light, colours, textures and finishes, she puts her soul into every project and always aims to excite and exceed expectations.

With a strong business background afforded by her previous 15+ year career in Healthcare PR, Monica has newly founded Spiti and Soul Interior Design Company. 'Spiti' means house in Greek – a nod to her heritage. And 'Soul' because she really does put her heart and soul into home design!