Helen Crouch & Christopher Read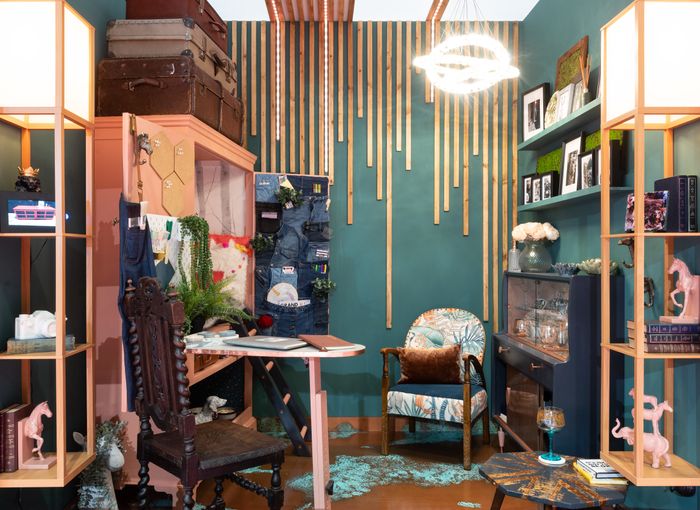 The Hobby Office, An exciting multifunctional space, combining office, hobby room, cocktail bar, games room, relaxation space and family room (pets included). with plants and exciting design features, unique meeting backdrop, swap to your hobby room, relax with cocktails from the bar and changeable lighting this room can adapt, change to enjoy, also recycled, restored, reused & reduced.
Company name: The Design Hub
Christopher Read and Helen Crouch both Directors of The Design Hub Leicestershire Working across the UK creating magic….

Helen Designer & Director of The Design Hub Leicestershire along with her other business Concept & Completion Christopher, Director and professional paint sprayer, decorator, furniture preparation, as well as running his own business Read Design painting and decorating

Chris and Helen use their skills day to day to change residential and commercial spaces, from a client's lounge to a complete pub, hotel or garden any space can be changed.
Both their creative skills to produce a unique look to the space, with their experience, eye for quality and sense of style along with the complete understanding of clients wishes and needs & their passion to exceed the client's expectations, The Design Hub creates designs that have positive impact on clients lives or businesses.