Danielle Reales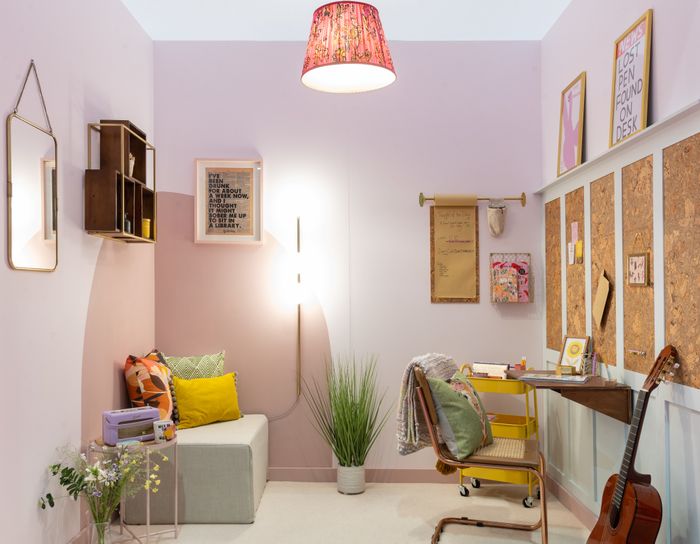 Without colleagues around, working from home can be stale and lacking. I wanted to create an attractive and fun work space with a touch of tranquillity for those mid-morning coffee breaks. The important elements are comfort whilst working, adequate space, and uplifting humour. The hidden bed means that guests are welcome and hopefully the amusing art will bring a smile to their face too.
Company name: Danii Reales Interiors
Danielle Reales is currently studying Interior Design at KLC School of Design, London.
Since starting out, her kitchen design has been featured in KBB magazine and on the Wren Kitchens website.