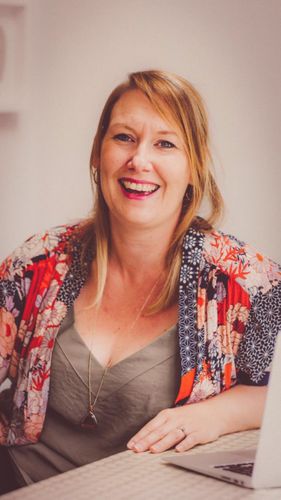 Stephanie King
Steph is the Creative and Content Lead at AkzoNobel decorative coatings in the UK, famous for some of the UK's most recognised interior decorating brands such as Dulux, Cuprinol and Dulux Heritage.
She makes it her mission to break down barriers when it comes to decorating, whether it's about colour confidence, lack of time or worries about ability, she is passionate about showing people that amazing transformation and effective design doesn't have to be intimidating nor exclusive. Steph is responsible for overseeing content across consumer and trade brands in the UK, most recognised being Dulux.
She has over 17 years' experience in the interiors sector, working across all aspects of colour and design disciplines as well as within brand communications, and co-hosting interiors podcast 'Let's Colour' encouraging the nation to find their decorating mojo. Away from the office, Steph steps into her other full time role as a parent of three young children (aka Chief Snack Officer and homework police). Having accidentally purchased a Grade II listed thatched cottage in the Cotswolds, you'll find her with a garden trowel, tape measure or paintbrush in hand exercising those work passions renovating the family home – the love of paint really does run that deep (just ask her frustrated husband).
Company Description: Dulux is the UK's leading paint brand, with proud heritage of over 90 years in the decorating industry and wealth of products and services designed to help you find the colours that you'll love in your home. We fundamentally believe that a fresh coat of paint renews more than just walls, because homes are an extension of ourselves, they improve how we feel, our mood and perhaps even our outlook on life. However, achieving that is not always easy, so the passionate team at Dulux aims to help you to feel inspired about colour and give you the expert knowledge you'll need to achieve great results, so you can unlock the potential in your home. Dulux is part of AkzoNobel. As experts in making coatings for all manner of goods, chances are you're only ever a few metres from one of our products. Active in over 150 countries, we've set our sights on becoming the global industry leader. It's what you'd expect from the most sustainable paints company, which has been inventing the future for more than two centuries.