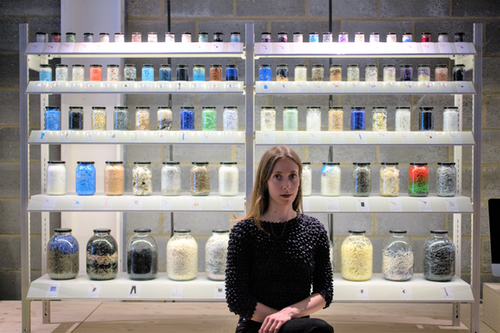 Ruta Irbite
GREEN GRAD Ruta put her unwanted possessions in glass jars and added fungi, which can break down nature's toughest materials like lignin and cellulose – and can even change their DNA to digest plastic. "But surely it's better to change our behaviour in the first place." See Ruta's jars at GREEN GRADS on stand Z30.
www.greengrads.co.uk
www.rutairbite.com
GREEN GRADS is a platform for recent UK graduates with ideas to heal the planet. They are exploring sustainability, biophilia, and biodiversity. They are highlighting natural materials and finding new ways to use waste.