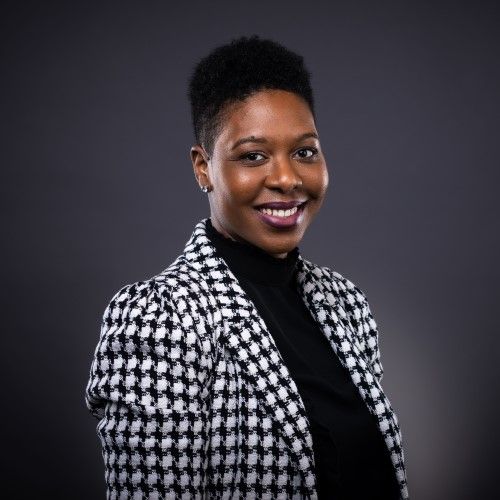 Medina King
Medina King is the founder of MK Kids Interiors and an interior design graduate from the renowned University of the Arts. With over a decade of experience in the Interior Design profession she has built a client base of successful professionals across the UK, The middle East and Africa.
Medina King is a speaker, mentor and an advocate for creating safe spaces for children. Medina has made appearances on The Voice Newspaper, BBC, The Ideal Home Show, and the Autumn Fair with Theo Papthitis.
MK Kids Interiors is a multi award winning Berkshire based Child Wellness Design practice that creates practical, colourful and fun bedrooms, playrooms, healthcare and educational spaces for children. MK Kids Interiors works with celebrities and dignitaries worldwide. MK Kids Interiors most recently won the Herman Miller Design and Innovation Award for the Power list Black Excellence Award 2021. We have collaborated with Make a Wish Foundation to design bedrooms for autistic teenage girls. We have a keen interest in creating spaces for children with Autism and would love the opportunity to do this again and create more spaces; such as sensory rooms that will cater to their specific needs and will help not only make them feel more safe and relaxed but will also enhance their development and improve their families, quality of life.
MK Kids Interiors has presented and spoken at the Ideal Home Show as experts in children's interiors and have given one- to-one interior design advice at the 2018 and 2019 Renovation Hub. In January MK Kids Interiors recently won the Prestige Awards 2021. In April 2018 MK Kids Interiors won the Small Business Sunday award by Theo Paphitis; a serial entrepreneur and former investor from BBC Dragon's Den.
Website: https://www.mkkidsinteriors.com/