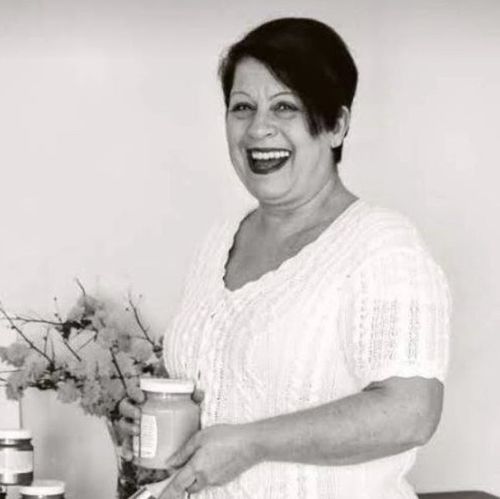 Lynda Robinson
Started as a passion project after being made redundant, Lynda Robinson's upcycling business - Touch Wood Vintage - has gone from strength to strength in the 7 years it's been running. Her signature colourful wallpapered furniture has proved a hit, as she now not only creates her own pieces but also passes on her skills in her workshops.
My first sale on Etsy was a big milestone for me, in terms of helping me gain confidence. Another big confidence boost was becoming a member of the House of Up - the directory of professional UK upcyclers - which is amazing to be recognised in such a way. Chris Billinghurst, who runs the directory, has been an amazing source of help, and the events she puts together have really helped me continue to build my business.

2019 was the real stand out year for me though, when I received a message from Media 10 saying I'd been chosen for Grand Designs Live at the Excel Centre. I didn't even have a website at the time, just my Etsy shop. I was jumping up and down in disbelief! I'd never done anything like it, I had 3 months to organise myself, set up a website, and make my furniture. I was really fortunate to have my friend Carrie, she has her own up-cyling business Webb and Grey, helping me set up and hold my hand through it all.

I was so nervous, and I'd spent my last £10 on getting everything together, so It was a gamble I really needed and hoped would pay off. At the show, I had to go onstage and demonstrate how to up-cycle a piece of furniture and, whilst it was nerve-racking, I really enjoyed it! Kevin McCloud came over to my stall and had a look at my furniture, and gave me the biggest thumbs up, which gave me the biggest confidence boost I've ever had in my life. I sold 80% of my stock in that week, and that was the real turning point in my life.