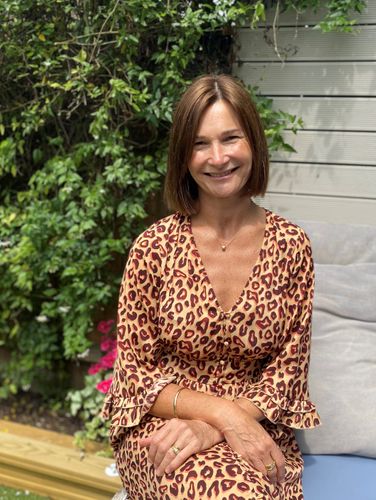 Jo Connolly
Decorbuddi Garden Designer
Decorbuddi Garden Designer
Every garden Jo creates is unique and designed with the client's individual requirements in mind. Her gardens compliment their architectural surroundings, function well & provide space for relaxation & entertaining, tailored to each client's aspirations.

Jo's designs reflect each individual client's need for practical function that is balanced with their own personal sense of style and taste.
Whether working in a small urban space or larger country gardens, Jo creates dynamic layouts, planting, structures, colour and shape to enjoy and add interest throughout the changing seasons.
She is particularly interested in sustainable garden design and how to plant a garden to withstand a variety of climatic conditions, increasingly relevant in our changing environment.
"I love the opportunity to help clients create entire new garden designs, but it is just as rewarding to provide simple planting plans, even working long distance with facetime and zoom."
Regularly featured in the homes and gardens press, Jo is extremely knowledgeable about plants, landscaping, project management and the furniture and furnishings that bring it all together.
Also working with the Decorbuddi interior design team she creates seamless designs that blend the beauty of the garden with the interior bringing the outside in & maximising client's gardens whilst adding valuable outdoor living space.
Jo Connolly

Originally from Australia, Jo spent some years living in the UK with her family. After falling in love with the country, she decided to relocate in her early twenties with her English husband.
During their numerous trips throughout the UK and Europe, her interest in and passion for English and European gardens grew.
12 years later, work presented an opportunity to return to Australia. During this time, she completed a four-year Diploma in Garden Design and Horticulture. This developed into a business which grew into a full time career, creating outdoor spaces from small urban courtyards to large country gardens, regularly being featured in magazines e.g. House & Gardens.
Since returning to live in the UK in 2017, Jo now enjoys working between the UK, Australia and Europe.