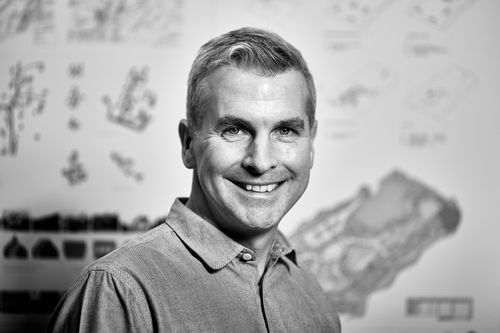 Jerry Tate
Tate+Co are architects who specialise in sustainable buildings, mainly in sensitive landscape or heritage settings. We design homes, schools, hotels, museums and visitor attractions.
Clients describe us as strategic thinkers and enjoy that we unearth the true potential of their projects. The common thread to our work is a positive impact on the historical or natural context and the environment. Our buildings are simple to use, easy to read, and always connected to nature.
We will be sitting on a panel with Kunle Barker to discuss green homes. Jerry has a long history of working on sustainable projects including twenty years of working with the Eden Project in Cornwall. As well as this Tate+Co have built a number of sustainable homes including three certified Passivhaus, and have recently gained planning permission for a large carbon positive residential development with Yorkshire Water in Esholt, Bradford.
Jerry founded Tate + Company Architects in 2007 and maintains a central role at the practice. He is driven by his desire to generate creative, pragmatic and unique solutions, and is influential across all projects in the practice, ensuring design quality is paramount.
Website: www.tateandco.com
Email Address: studio@tateandco.com