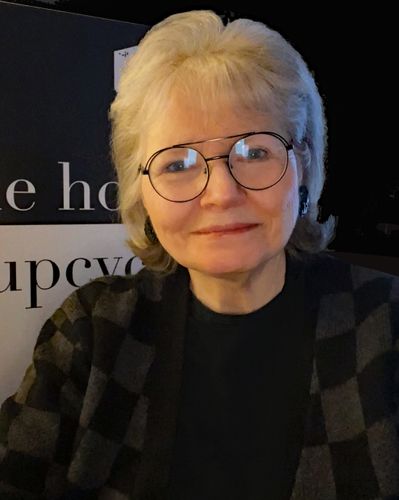 Chris Billinghurst
Founder
,
The House of Upcycling
A career including working as a professional artist, property developer and marketing manager is unusual enough, but it was having a family followed by a series of commissions to design and decorate children's bedrooms that led Chris Billinghurst to an unexpected job opportunity. Having become acutely aware that paint products, furniture and furnishings specified as suitable for use around children actually contained toxic chemicals, Chris entered a decade of research and study, founding eco-wellbeing advice consultancy Eco Chic Interiors in 2011. Upcycling was an intrinsic element of Eco Chic's design criteria and fast-becoming the foundation for a new professional craft movement. To support this new creative community, Chris opened Twitter's most successful networking hour for the industry - #UpcycledHour - in 2014. #UpcycledHour became a phenomenon. evolving into the UK's leading authority on professional upcycling for interiors, The House of Upcycling. And when she's not out and about talking about the benefits of professional upcycling, Chris can be found living with her family in Essex and not surprisingly, apart from art, history and jazz, one of her favourite hobbies is upcycling!
The House of Upcycling is the industry voice for the 21st century's most exciting creative art & crafts movement and home to its professional artisan members who are located throughout the UK and Ireland (and in 2023, the Netherlands). House of Upcycling members create design-led, high quality upcycled art, lighting, furniture and home accessories, their clients include interior designers, celebrities and even royalty. The organisation is an Industry Partner of the British Institute of Interior Design, hosted stands at the London Design Festival and Clerkenwell Design Week in 2022 and in 2023 will be launching its own independent nationwide professional upcycling techniques classes: The Upcycler Workshops. "There are not enough professional level upcyclers in the UK to cope with the amount of furniture and home ware sent to landfill" said founder Chris Billinghurst, "We need to turn whatever people waste into what they actually want and make an impact on interiors rather than on the planet".
Website: https://www.thehouseofupcycling.com/