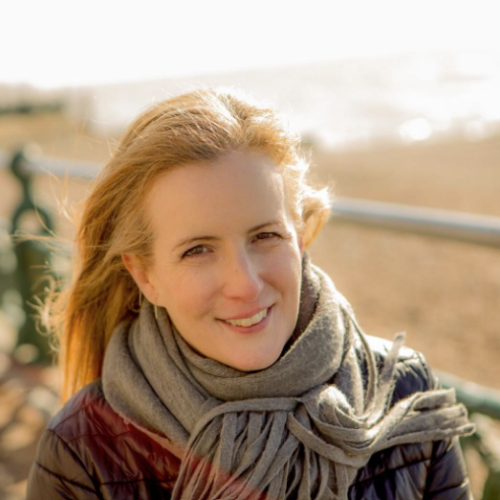 Chloe Bullock
Chloe Bullock is the founder of Materialise Interiors, an award-winning, Brighton-based interior design company working for clients in South East England and further away - online. She has been a British Institute of Interior Design (BIID) Registered Interior Designer® at the British Institute of Interior Design since 2013.
Chloe supports both entrepreneurs and home owners - designing with a focus on sustainability, health and cruelty free specifications. She is a keen follower of human-centric, healthy design principles - using standards such as WELL building standard, Building Biology as well as FitWel® to ensure spaces are healthy for the users.
Prior to setting up her own company in 2005, she spent 10 years as part of The Body Shop team delivering ethical store concepts and specifications globally. Her ongoing commitment to environmental awareness, sustainability using circular economy principles and cruelty-free specifications learnt at The Body Shop, has translated into her own interior design business.
Chloe is currently writing a book on Sustainable Interior Design, commissioned by the Royal Institute of British Architects (RIBA). It will be covering the various approaches to a sustainable interior design with the goal of inspiring the interior design industry to work in a better way. The book will be published mid 2024.
She is a Founding Signatory for Interior Design Declares - the interior design industry's commitment in response to climate breakdown and biodiversity collapse. In 2020, she and fellow members of the BIID's Professional Practice Committee delivered a Sustainability Strategy for the professional body, including the Sustainable Specification Guide which is freely accessible to all.
Chloe was the first interior designer in the UK to be VEGANDESIGN.ORG CERTIFIED™. She is also a fellow of the Royal Society for the encouragement of Arts, Manufactures and Commerce. She is approaching 30 years in the design industry after graduating in Furniture and Product Design in 1993 from Nottingham Trent University, going on to win the New Designer's consumer product design award.
Ph: 07799 534685
chloe@materialiseinteriors.com
https://www.linkedin.com/in/chloebullock/