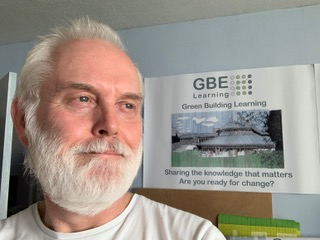 Brian Murphy
Brian is an expert on HiiGuru.com, a platform with vetted home design & build experts available on demand over video call for personalised advice or ideas.

Brian is an award-winning professional Environmental Design & Construction Advisor with over 45 years of experience in architecture & construction and over 23 years of experience in sustainable & green design.​

Since April 2001, Brian set out to create the National Green Specification, describing all products with the right environmental credentials and performance characteristics available in or from the UK. Since 2012, Brian has been building the Green Building Encyclopaedia, the award-winning Green Building Calculator and the Green Retrofit Calculator.
Website: www.hiiguru.com