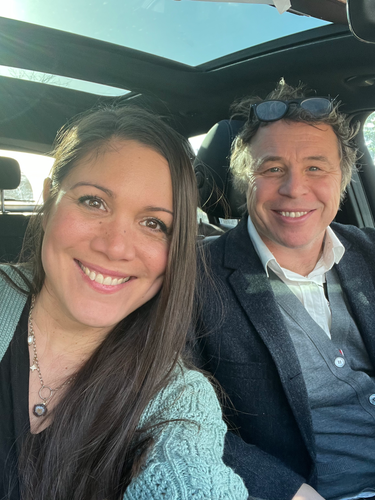 Annabelle & David Rogers
We are David and Belle, married for 11 years, 2 boys ages 8 and 11 and a working cocker spaniel called Chester.

We currently live in a 5 bedroom Grade II listed Georgian Cottage with converted carrot barns in Nottinghamshire dating back to 1800's.

We have been slowly Restoring the old farmhouse back to its former glory and as we are designers, we wanted our home to feel more creative. The barn was the main challenge and with it being Grade II listed, there were a lot of restrictions as to what we could do. We wanted to have unique living spaces within the home, from cosy and warm, to light and fresh, enabling different moods to be met all within the same property. It's been 8 years of sweat and tears but we are slowly and hopefully nearing the end of our creative home journey.

Alongside this, we have to date renovated 10 properties in the last 10 years and currently renovating another 2! It's our absolute passion. We love to rescue old buildings, preferably Georgian as we love the architecture, and there becomes our different journeys with each property which we completely immerse ourselves in from start to finish.

We always say it's our last renovation, and then we just happen to see another we want to save!
Website: www.wearepure.net