Azad Azam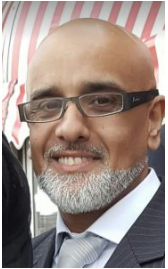 Accredited member of the Federation of Master Builders
Azad is the MD of the award-winning design company, DPB Ltd based in London.
Azad has extensive business experience and in-depth technical expertise in planning and Construction in both the residential and commercial sector. He is passionate about cutting edge design, quality building and measures success through delivery of the wow factor.
Advises on: Planning applications, interior designs and construction methods.
Company Description: DPB Ltd offers all areas of expertise under one roof, working with clients from the conceptual stage right through to the planning, design and final build of the project.
DPB Ltd is a dynamic and progressive design and construction Company. The Company actively contributes to government policy on the future of house building in the UK.
Website: www.dpbltd.co.uk