Nick Dardalis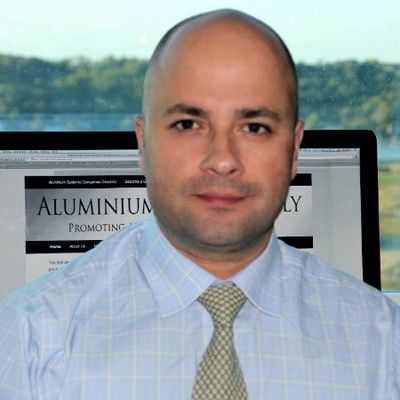 For Grand Designs visitors interested in doors and windows for their projects, Nick provides expert help, advice and information for any type of self-build, renovation or refurbishment. Nick can advise on aluminium vs pvcu, timber, steel and composite materials. Advice on energy efficiency, security, functionality and design is also available. Product expertise includes bifolding doors, sliding doors, aluminium windows, front doors & patio doors, the latest steel look, art-deco and industrial-style glazing, glazed extensions, garden rooms and canopies, bespoke glazing requirements and general design.
Aluminium in Fenestration Ltd and the Aluminium Trade Supply Website is the leading information resource for homeowners and the trade buying aluminium doors and windows. With extensive product and industry knowledge and Aluminium in Fenestration Ltd also works with independent, British and international glazing brands.
Impartial, experienced and with extensive product and industry knowledge across aluminium, pvcu, timber and steel materials, Nick helps people understand how to choose and buy windows and doors, navigate the many brands, and provides expert advice on choosing the most suitable glazing for self-build, renovation and refurbishment projects, whether on design, specification, features and functionality. Also provided are details of suitable manufacturers, suppliers and installers around the United Kingdom.
Advises on:
Glazing, windows and doors and all types of fenestration for renovation and self-build projects
Company:
Aluminium in Fenestration Ltd