Nick Dardalis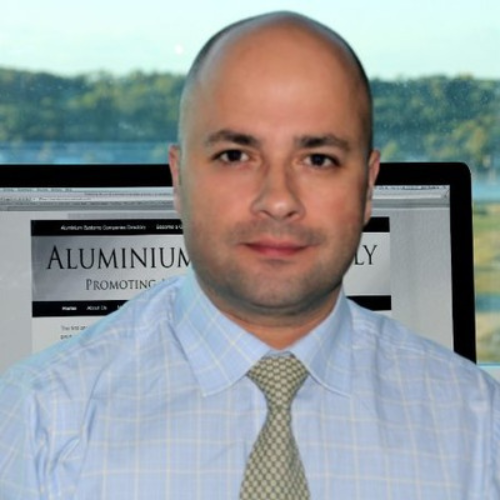 Advises on: Doors, windows and glazing products for self-build and renovation projects.
Company name: Aluminium in Fenestration Ltd
Company Description: Aluminium in Fenestration Ltd and the Aluminium Trade Supply Website is the leading information resource for homeowners and the trade buying aluminium doors and windows. Aluminium in Fenestration is also involved in the creation of dynamic and successful glazing websites, door and window content and marketing. With extensive product and industry knowledge, Nick helps new and established businesses choose the most suitable products for their chosen market and offers general consultancy services. Aluminium in Fenestration Ltd also works with independent, British and international glazing brands.
Nick Dardalis has been a glazing specialist and consultant since 1989. Since 2010, Nick and his expert team are behind the successful Aluminium Trade Supply Website, a free, unique, impartial and independent aluminium windows and doors information resource. Every year the Aluminium Trade Supply Website helps thousands of homeowners, architects, designers and construction professionals, with product information, advice and sourcing the right aluminium products from the best suppliers. Impartial, experienced and with extensive product and industry knowledge across aluminium, pvcu, timber and steel materials, Nick helps people understand, how to choose and buy windows and doors, navigate the many brands, and provides expert advice on choosing the most suitable glazing for self-build, renovation and refurbishment projects, whether on design, specification, features and functionality. Also provided are details of suitable manufacturers, suppliers and installers around the United Kingdom. Nick also writes about all aspects of fenestration for some of the leading home improvement firms around the UK, working with numerous independent and global brands, the impact of changing building regulations, help with glazing design, how to choose, factors to consider and much more, in an ever-evolving consumer market. Nick provides information, product information and advice across the entire spectrum of glazing, including: Bifolding doors Sliding doors Aluminium windows Front doors & entrance doors The latest steel look, art-deco and industrial-style glazing Glazed extensions, garden rooms and canopies Bespoke glazing requirements and design.

Website: https://www.aluminiumtradesupply.co.uk
Email Address: nick@aluminiumtradesupply.co.uk