Chris Whitehouse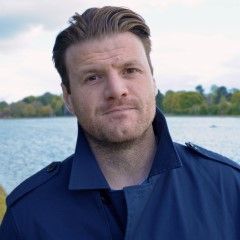 Christopher is a Chartered Planning & Development Surveyor, Planning Expert Witness and Managing Director of UK planning and development practice NextPhase for the past decade.
Advises on: Planning applications including difficult and protected sites; Green Belt and countryside; major applications; disputes with councils and third parties; planning appeals and planning law.
Company name: NextPhase
Company description: NextPhase is Regulated by The Royal Institution of Chartered Surveyors (RICS) and members of the National Expert Witness Agency (NEWA). Our experienced team provides a range of services associated with planning applications across England and Wales for major residential and mixed use development including Planning Statements, Tailored Advice, Application Management and Consultation. We provide advocacy and expert witness work within Public Inquiries, Appeal Hearings and High Court cases; and undertake both Environmental Statements and Affordable Housing Viability Appraisals.
Website: https://www.nextphase.dev/
Email Address: mail@nextphase.dev