Why Visit Grand Designs Live?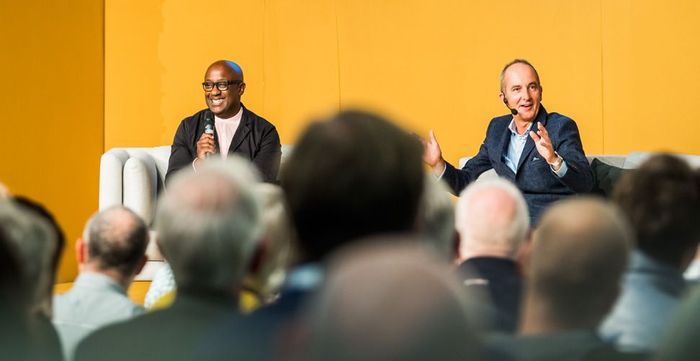 So many of us are thinking about taking on a home project and need some advice, ideas, and inspiration to help us along the way. Grand Designs Live is a great self-build and home improvement exhibition that allows us to see, feel, and sometimes even smell the things that we need for our home.
Stemming from the iconic TV show; Grand Designs has inspired us as a nation to self and custom build. The live event is the perfect place for anyone taking on their own build, renovation, or extension project, to get questions answered and to find a range of suppliers to use along the way.

From entering the show, visitors walk up a tunnel into the centre, where they are confronted with four entrances to each of the themed halls. Find Build, Kitchens & Bathrooms, Interiors, and Gardens.
The Build Hall is packed with everything from building materials and techniques, down to staircases and glazing. It is also host to the most popular event feature, Ask an Expert, which allows visitors to sit down at a table with an expert of their choice, for a 30-minute free consultation.
One of the interior experts Hugo says,
"We've had back-to-back people coming in asking all sorts of questions from what colour should I do my room to space planning… a lot of people are at the beginning of their project and wondering where to start."

Both the Kitchens & Bathrooms hall and the Interiors hall are home to many household names and independent suppliers, with contemporary, innovative, and high-quality products for your home. From lighting and furniture, down to appliances and accessories, they will help you kit out your house with everything you need to make it feel like home.
Plus, once you're done with the inside of your home, you can always improve the exterior. The Gardens hall is the place to find all the furniture and design ideas to help you furnish your outdoor space. If you need to extend your living space, there are a number of garden rooms, landscapers, and garden designers on hand, to give you all the options you need to create that extra office, gym, or living room.
A visitor to the most recent event in Birmingham commented,
"Really enjoyed it. Got lots of ideas. We're going away really inspired."
It is great to hear from those that been there and done that when it comes to self-build and Grand Designs Live has the pleasure of bringing you the Designers from the TV show. On the live theatre stage, the Grand Designers will delve deeper into their projects, featured on the show, plus helping to give you top tips for taking on your own.
The timetable includes a range of different topics, which change year-to-year to follow the latest trends and themes. Hear about the likes of self-build simplified, interior trends, renovation hacks, and sustainable incentives, to name a few. Speakers include Kevin McCloud, as well as iconic names within the self-build and home improvement industry.