14 Jul 2023
The ufurnish.com Interiors Village comes to Grand Designs Live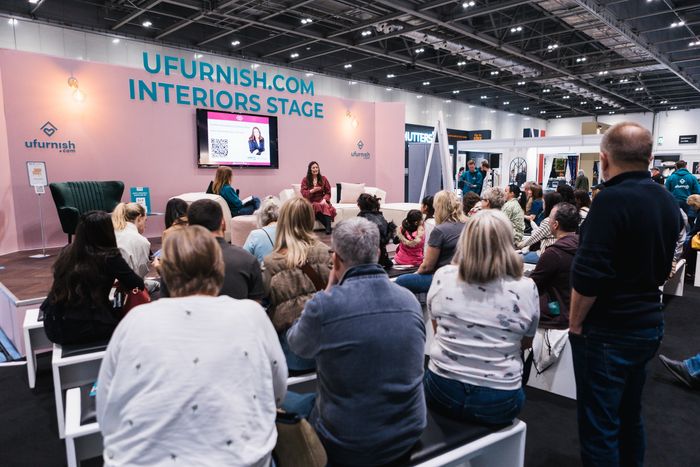 ufurnish.com the UK's leading search and comparison website for home furniture and furnishings is back at Grand Designs Live in Birmingham.
Event attendees can prepare themselves for an immersive home interiors experience where the ufurnish.com team will present the ufurnish.com Interiors Village which comprises the Interiors Stage and the Retailer showcase.
The Interiors Stage will be hosted by ufurnish.com founder, Deirdre Mc Gettrick, where she will welcome over 30 home expert presenters across the 5 days of Grand Designs Live. Attendees will learn everything from matching wall colour to furnishings in the home through to how to 'Do it yourself' when it comes to upcycling furniture. Home ideas and inspiration will be the key takeaway from the presentations.
Surrounding the Interiors Stage within the ufurnish.com Interiors Village will be the Retailer Showcase where some of the UK's most innovative furniture retailers will exhibit their products and allow attendees to experience their craftsmanship. The Retailer Showcase will inspire and delight for those who are striving to create their dream home.
Alongside all of this event attendees will be able to meet the ufurnish.com team for a personalised demonstration on how they can use the platform to discover the perfect furniture and furnishings for their home. People will have the chance to enter the ufurnish.com Interiors Prize Draw to win over £2,000 in furniture for their home. Don't miss out!