Throw away your kettle with Quooker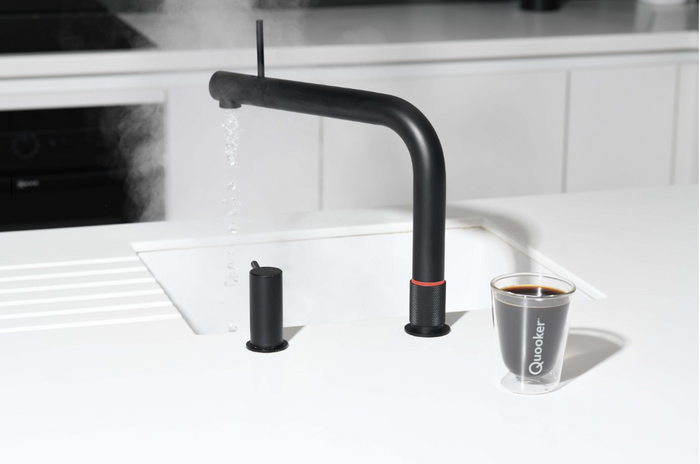 The tap that does it all, Quooker, produces instant 100°C boiling water, with filtered chilled and sparkling – whilst also providing hot and cold for washing-up; all from one tap! Not only does a Quooker save you time, water, energy, plastic and money, it is also extremely safe.
Safety first:
The Quooker is a static, immovable object located at the rear of the sink, making it impossible to spill upon oneself as many children and even adults do with kettles. The tap also has a plethora of safety features to prevent accidental use of the boiling, such as a hidden, double-push and turn mechanism for the boiling, which is separate from the normal mixing water lever. The boiling water is also delivered with air, this prevents scalding by dispersing the water rather that it being dispensed in a solid jet.
Sustainability:
The Quooker tap is much more sustainable and energy efficient when compared with a kettle. It is powered by a flask-like vessel, which stores the water under pressure. Therefore, It is not constantly boiling and requires very minimal energy to sustain making running costs very inexpensive. In addition to instant boiling water, with our CUBE system, you will have instant filtered chilled and sparkling water on tap. So, you can forget lugging heavy bottles of water back from the supermarket and instead contribute to living more sustainably by eliminating the need to purchase plastic bottled water!