Save time, water and energy with a Quooker tap in your home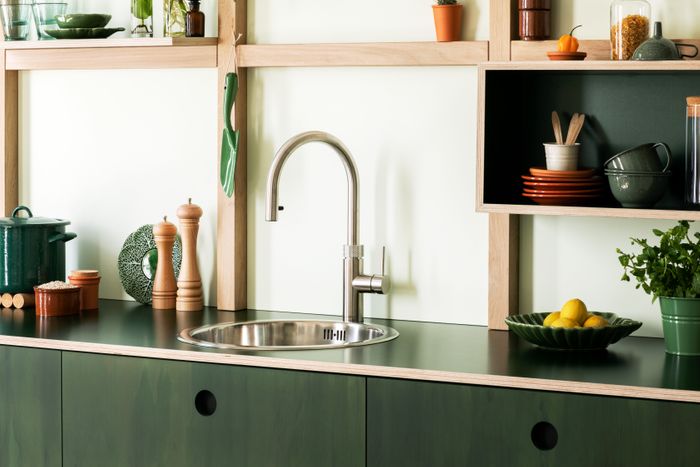 With a Quooker system in your kitchen you always have instant 100°C boiling water alongside regular hot and cold. Add a Quooker CUBE and you will also have filtered chilled and sparkling water – all from the same tap. Since it was invented in 1970, the boiling-water tap has become an indispensable tool in kitchens across the globe.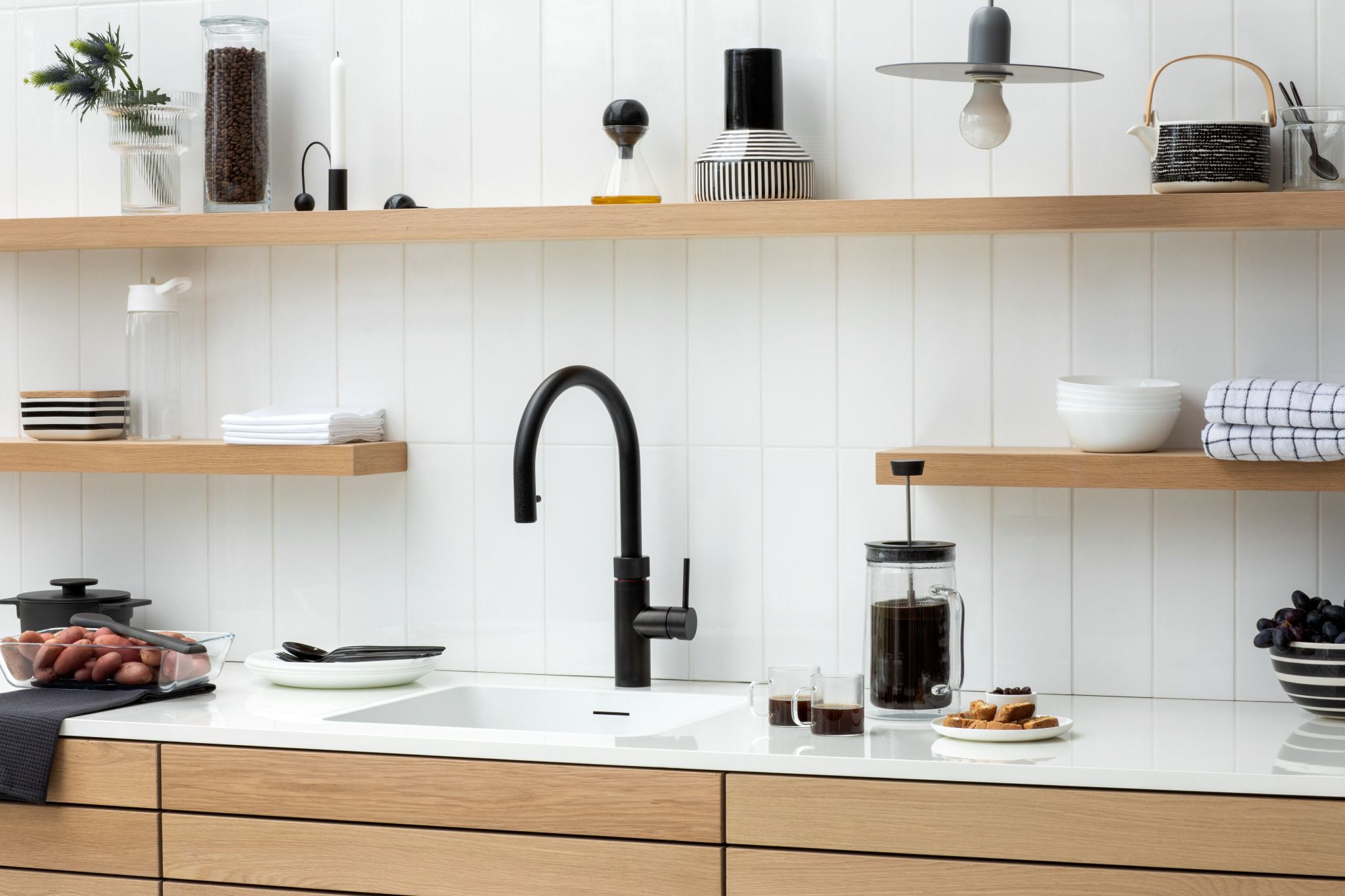 No more waiting for the kettle to boil, no need to buy plastic bottles, and no more water waste while waiting for hot water. A Quooker is the most energy-efficient hot and boiling water system for the kitchen.
The Quooker was the very first boiling-water tap in the world. Inventions like the high-vacuum insulated tank, all-in-one taps like the Fusion and Flex and the series of black boiling-water taps brought about a revolution in the kitchen. Innovation 'around the sink' still continues every day. Find out more by visiting us at the Grand Designs show.