Santander brought their helping hand for homeowners to the NEC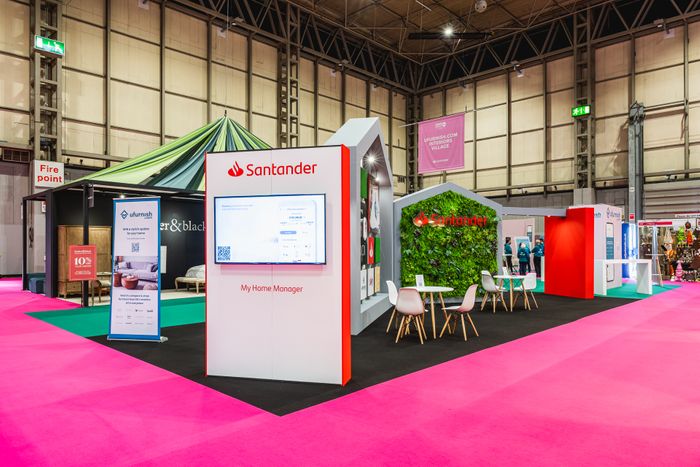 Santander featured at Grand Designs Live in Birmingham with a new way to help homeowners. Their new service, My Home Manager, makes the whole lifecycle of homeownership simpler with tips on everything from saving money and moving house to making homes green.
There's also plenty to help you improve your property and add to its value, with ideas and inspiration to create an eye-catching home.
Santander had a dedicated My Home Manager stand at Grand Designs Live so visitors could find out more. They also sponsored the ufurnish.com stage as well.
The partnership with ufurnish.com, the leading search and discovery site for furniture and furnishings, is to help customers create unique interiors. They offer an interactive experience showcasing desirable brands and influential designers. The goal? To capture your imagination and help you style your perfect pad.
My Home Manager is also a one-stop shop where homeowners, as well as tenants and landlords, can get help and advice to make the most of their property. There's information on home energy solutions, where you can explore subjects like solar panels and learn how much energy can be stored or redirected around the home.
You'll also find quick guides and special offers on home digital packages, removals, and insurance. Users can get free quotes from carefully selected partners too.
Finally, My Home Manager can provide a home valuation and let you check your EPC. Want to know your estimated yearly CO2 emissions? It's all there. You'll also find information about funding options to help you go green for less.
My Home Manager is available to all Santander customers, whether they have their mortgage with Santander or not, via their mobile banking app.
Visit their website here: https://www.santander.co.uk/personal/support/greener-living/greener-homes/my-home-manage