How to make your home more energy efficient with HomeOwners Alliance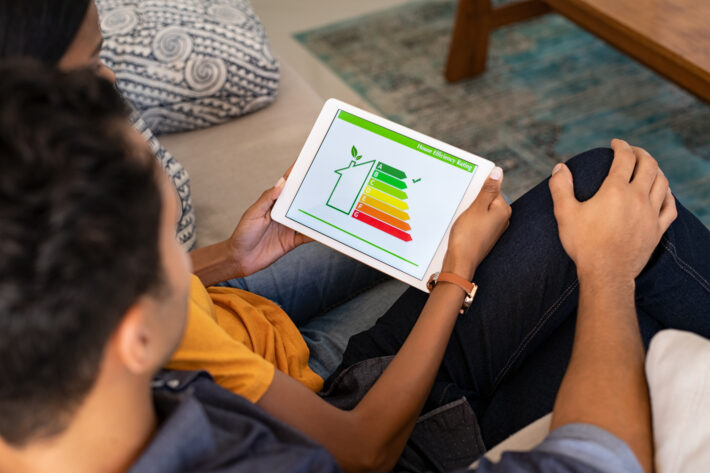 A more energy efficient home means cheaper bills. From loft insulation to low carbon heating, the HomeOwners Alliance looks at the most effective options, how much they cost, and the potential downsides.
There are numerous ways to save energy and money on bills. These include turning down your thermostat by 1 degree, draught-proofing around windows and doors, and insulating your hot water tank. Lifestyle changes like turning off electrical devices on stand-by and having short showers rather than baths also play a part. For more easy tips and to find out how much you can save, read our guide Top 10 Energy Saving Tips.
But for bigger scale improvements to your home's energy efficiency, of the scale you'd expect from Grand Designs Live, you'll want to look at more substantial changes to your home. Here's the top 3:
1. Loft insulation
Most homeowners start at the top by insulating their loft, as up to a quarter of heat is lost through the roof of an uninsulated home. It's relatively low cost to insulate your loft and the work involves minimal disruption to your living space while adding heat and reducing your heating bills.
2. Window improvements
Another obvious way to make your home more energy efficient is replacing your windows, namely adding double glazing to single glazed windows. But you have to weigh up the energy values of your existing windows against what's on the market now. Sometimes simply replacing the glass is enough of a difference.
3. Solar panels
By installing solar panels, you can generate your own renewable electricity. And while installing solar panels is expensive, if you can afford it and have the space it's one of the most effective ways to reduce how much energy you need to buy.
The HomeOwners Alliance website has more on How to make your home more energy efficient, can connect you to professionals to help carry out the work, and advise on costs.
And before you start any improvements it's a good idea to find out what your current EPC rating is. Then once your improvements have been made you might want to consider getting another EPC from an EPC assessor.
For more help on your home improvements, including help finding and comparing quotes from trusted professionals and tradespeople, and advice on costs, visit the improving section of the HomeOwners Alliance website today