Grand Designs digital magazine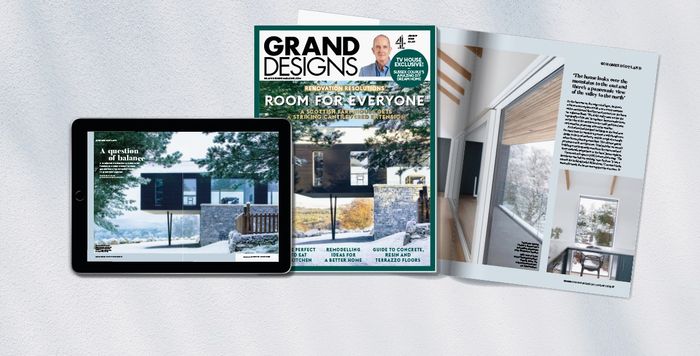 Are you planning on renovating your house or building your own dream house? Get inspired by Grand Designs magazine, and you can read the digital edition for free!
Get detailed, practical advice on your projects from leading experts; whilst exploring all things home, from sustainable technologies to the gadgets of the future. Each issue includes innovative home designs, useful project guides, the latest self-build and renovation news and Kevin McCloud's column.
The digital edition is a great way to carry Grand Designs with you wherever you go, available to read anywhere, anytime and on the go. If you know someone dreaming about building or renovating a new home project, simply send them a direct link to friends and family to read together.
Register for free today to read Grand Designs digital magazine:
Magazine Online - Grand Designs Magazine