Crown to sponsor this year's Roomsets 'The Working From Home Project'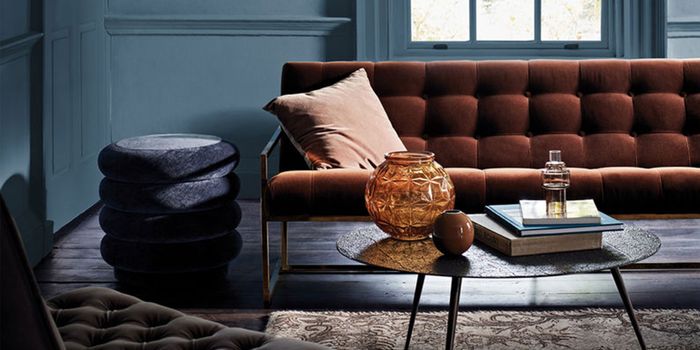 It's not just paint, it's personal. With a heritage dating back to 1777, Crown have been making paint for longer than most, so you can be sure that every tin is crafted with over 200 years of knowledge, experience and passion. They believe that every pot of paint is brimming with potential, and want to put that in the hands of everyone – inspiring people to paint their world better, braver and beautifuller (yes, that's not a word, but this is paint… you can do anything!).
Crown are sponsoring this year's 'Working From Home Project' where a range of interior designers compete to come up with diverse, creative, and clever concepts to transform a small space into useful and beautiful multi-functional working environments for any home. Be sure to visit the roomsets for inspiration – and to see the stunning Crafted™ by Crown and ELLE Decoration by Crown ranges of paint which have been used throughout.
You can also visit the Crown stand to explore their ELLE Decoration collection which unifies Crown Paints' British colour heritage with ELLE Decoration's world-leading command of sophisticated interior design. Find out more about the innovative formulation and beautiful colour palettes alongside guidance and advice on how to use them to achieve stunning designs in the home. Whilst there, you'll also have the opportunity to find out more about the Crafted™ by Crown range with indulgent, sumptuous shades inspired by British artisans working with the highest quality natural materials. And not forgetting Crown's easyclean® paints – perfect for busy family homes, you can wipe away the inevitable messes of daily life with this durable, scrubbable formulation, perfect for kitchens, bathrooms and anywhere scuffs, splashes or spills may occur.