Alpine - designed with hydrogen technology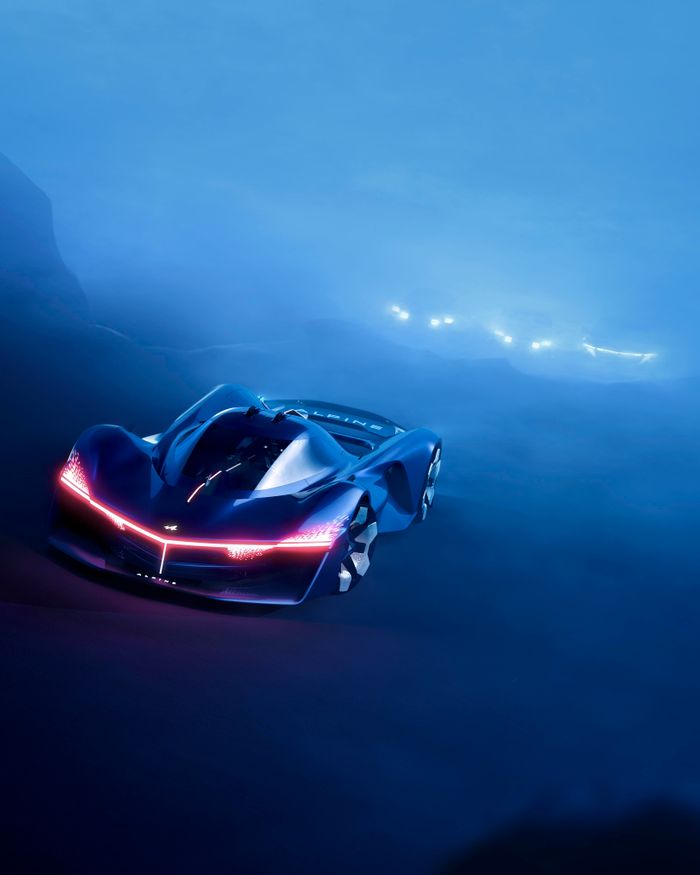 Founded in 1955 by Jean Rédélé , Alpine became legendary when the A110 'Berlinette' won the 1971 and 1973 Monte Carlo Rally, also winning the first world rally championship and Le Mans in 1978. Today, Alpine is back with the new A110 range encapsulating being born from racing, made by racers, for racer at heart. Being faithful to Alpine's timeless principles of lightness, compactness, and agility, with one promise: driving pleasure with unmistakable silhouette of a timeless Alpine. But also incorporating its faithfulness to its motorsport technology and band of racers benefiting from Formula 1, World endurance and rally competitions. As the future of Alpine progresses, Alpine has projected itself in today and tomorrow's reality benefiting from Alpenglow which is the mother of all that is to come for Alpine as well as 100% electric, sporty and exclusive futuristic models such as the 'E-ternite', embracing the brands elegance and incorporating the expertise from motorsport technology at the forefront.
At this year's Grand Designs Live Official Automotive Sponsor Alpine will be showcasing Alpenglow on their stand. At the forefront of innovation, Alpenglow foreshadows Alpine's future into roadgoing and racetrack models of tomorrow. With hydrogen technology on board strengthening our commitment to a responsible future but maintaining the genuine emotions which come with an Alpine, remaining true to the brands heritage. Promoting the release of clean emissions 'Green' hydrogen is one of the solutions being considered for sustainable mobility. Overall, this concept of Alpenglow really is the forefront of embracing future, sustainable motorsport but not forgetting that ultimately, we are 'born from racing, made by racers, for racer at heart'.