Airflow highlights the importance of indoor air quality at Grand Designs 2021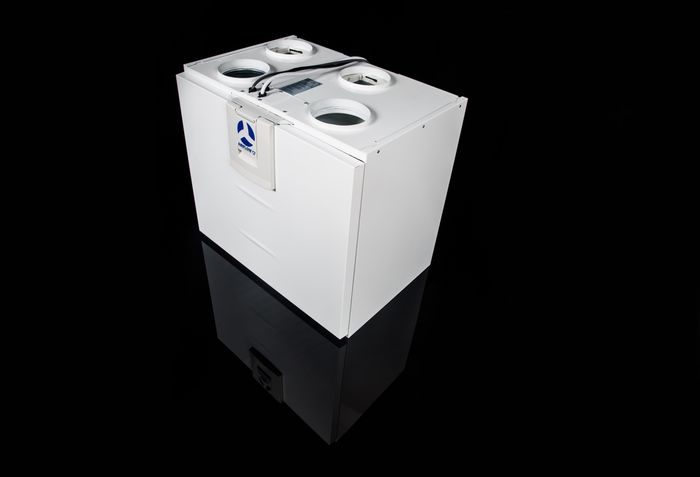 Airflow Developments are delighted to be exhibiting at Grand Designs Live Birmingham from 6th to 10th October this year. In addition to the showcasing Mechanical Ventilation with Heat Recovery solutions including the premium Adroit range and Duplexvent Flexi MVHR with Comfort Cooling on our stand B76B, Airflow will sponsor the Ask an Expert theatre located on stand BF2. Providing homeowners the chance to interact with architects, designers and other industry experts in a free 30-minute consultation, Airflow will also be on hand to discuss your plans or requirements for an MVHR project you may have.
Wellbeing in the home.
Having embarked on a new build project, or purchased a new modern property for your family, you obviously want to give them the best home to live in. But did you know, the airtightness found in modern homes, although great for energy efficiency, prevents airborne pollutants being removed from the property without adequate ventilation?
There is a growing trend of poor air quality being found within modern homes. Currently, you are likely to spend up to 90% of your time indoors and numerous studies have found that indoor air can be up to 50% more polluted than outdoor air and can contain over 900 different chemicals.
This trend applies to every room in the house, including bedrooms. If you shut any trickle vents, doors and windows when you are sleeping, you trap the airborne pollutants within the room. By trapping these pollutants within the room, you cause Carbon Dioxide to build up to harmful levels (over 1000ppm) during the night, which leads to a poorer night's sleep and even illness.
What can I do to help overcome this issue?
Effective ventilation guarantees this excess moisture and airborne pollutants are removed from your home, leaving you with a clean and fresh air environment for you and your family. Health experts recommend utilising an energy recovery system to ventilate your home; it is the modern, cost-effective whole house solution that provides an exemplary indoor air environment. Energy recovery is different from conventional extractor fans, as energy recovery units constantly ventilate your property by extracting stale air and replenishing the extracted air with fresh, clean air. Simultaneously energy is recovered from the warm outgoing air extracted from the cloakroom, en-suite, bathroom, utility and kitchen that would otherwise be lost.
You can successfully install an effective energy recovery system from a small flat to a large, detached property. A solution such as the Adroit MVHR from Airflow can provide you with unparalleled control so you can tailor your energy recovery system around your everyday life, enabling you to provide your home and family with the superior air quality that they deserve. Better still, a system such as this is fitted with the latest in smart technology enabling you to monitor and even control your home ventilation with your smartphone, tablet or computer, wherever you may be.
To learn more about this solution and to speak to our experts, visit us at Grand Designs on Stand B76B.