Shona Murphy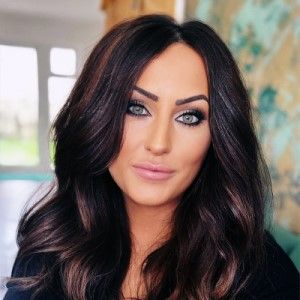 The House of Upcycling Member Shona Murphy | Made by Murphy Glasgow
Shona Murphy has been a member of the House of Upcycling since 2019. Find out more about Made by Murphy: www.thedirectoryofupcyclers.com/made-by-murphy-scotland
For the last 4 years, Shona Murphy from "Made by Murphy" has been raising refinishing standards. She is a multi award winning furniture artist with a real focus on high standards, quality materials and attention to detail. Based in Glasgow, Shona has sold to customers all around the UK and around the world. With a flair for Art Deco Design and a passion for natural wood grain, Shona Murphy loves working directly with her clients to create their perfect, bespoke furniture. Shona has her own range of stencils and soft furnishings and is also the Founder of PaintStock UK Limited- an event bringing together the industry and celebrating the Upcycling community.
Advises on: Furniture Upcycling-decoupage, stencilling, fine line design, products, prep and decorative finishes.
Company name: Made by Murphy LTD
Company description: Made by Murphy LTD is a member of the House of Upcycling, who have curated this years Upcycling Hub at Grand Designs Live ExCeL. Made by Murphy specialises in high end, luxury furniture using quality products with an emphasis on attention to detail and unique designs. Shona reinvents, refurbishes and refinishes vintage furniture to ensure these pieces have a place in our homes for decades to come.
Website: http://www.madebymurphy.com
Email Address: contact@madebymurphy.com