Nicola Henly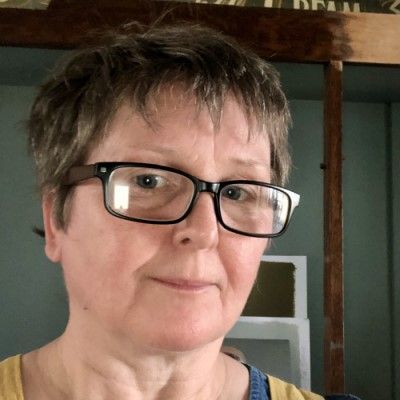 Nicola Henly and David Hawkins share a long history of making and creating and have spent the last 8 years as professional upcyclers. Painted Lady began when the couple merged their creative skills in joinery, painting, print and interior design. Both have a long interest in sustainable design and enjoy the challenge of creating lasting, timeless pieces out of the previously unloved. They also share a love of simple styling and high quality finishes which reflect in the finish of everything they produce. They are both exceptional painters, David also has 20 plus years' experience in joinery and print and both have an exceptional eye for detail. Nicola is also involved in the design of everything they produce and especially enjoys producing harmonious colour palettes for their clients.
Advises on: Upcycled kitchens and furniture.
Company name: Painted Lady
Company description: Painted Lady began 8 years ago when David Hawkins and Nicola Henly blended their skills in joinery, traditional painting and paint techniques, print and interior design. The company is a member of the House of Upcycling, who have curated this years Upcycling Hub at Grand Designs Live ExCeL. Focusing initially on painting and upcycling furniture, the company has since expanded its portfolio to include repurposed and creatively refinished kitchens. Like their furniture, kitchens are hand and spray painted, using a low-impact, durable, high quality paint finish. Both kitchens and furniture are often given contemporary and original updates, ensuring everything produced has a long life ahead of it. The company is committed to proving that beautiful furniture and elegant kitchens can be created sustainably by reusing what might commonly be discarded.
Website: http://paintedladyhome.co.uk
Email Address: paintedercol@gmail.com