Andi Gregg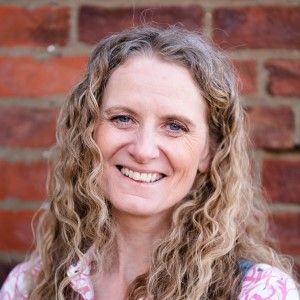 Andi Gregg of Willow and Hobbs is a watercolour artist and designer based in Lincolnshire. Her designs are created using vintage and antique furniture as the canvas, to create beautiful statement pieces. Inspired by a love of upcycling and a passion for art, she brings the beauty of nature into her clients homes. Incorporating bright coloured birds and delicate florals, her designs are unique, heart centred and timeless. Working mainly by commission Andi has elevated her work over seven years, to consistently design pieces for private clients and designers alike. Ultimately creating furniture art for some of the most beautiful homes in the UK and beyond. Within the upcycling industry, Andi has been featured in Annie Sloan Home online, won prizes for her creativity at PaintStock (an industry specific event) and was recently featured in an interior design blog.
Advises on: Upcycling and furniture refinishing.
Company name: Willow and Hobbs
Company description: Andi Gregg of Willow and Hobbs is a member of the House of Upcycling, who have curated this years upcycling hub at Grand Designs Live Excel. As a member of the House of Upcycling, a sustainable approach is fundamental to her company ethos. With a mission statement of, designs for now and forever, both beauty and sustainability are at the heart of every design she creates.

Website: www.willowandhobbs.co.uk
Email Address: info@willowandhobbs.co.uk