Madiha Akmal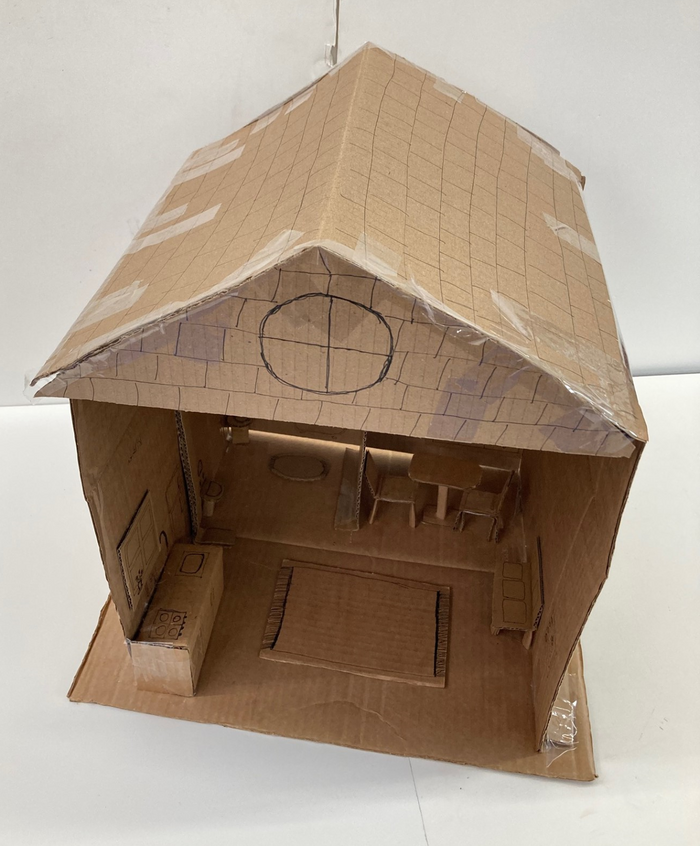 My dream home consists of two floors.

Starting with the top floor there is a dressing table with a mirror and drawers for clothes. I also have my bed, a lamp, my wardrobe and my door to enter.

Downstairs I have my living/dining room. In there I have a cabinet for plates and drinks, and a table, chairs, sofa and TV. Next to that I have my bathroom, with a toilet, sink, bath and bath mat. I then have my kitchen, showing a miniature model of a kitchen island. I have a window and the door to the garden and a rug. Materials for the sofa and chairs will be leather so people can invest in buying it.