Steven Allen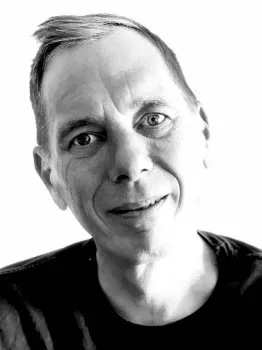 Light-Designs.co.uk is a specialist lighting design consultancy established in 2003, based in Oxford. Offering best-in-class interior and exterior lighting design solutions for luxury / self-build, residential, commercial and eco-lighting solutions across the UK. Our expertise and company reputation for lighting design excellence has been gained over several years using latest designs and technologies.
OUR COMPANY REPUTATION | www.light-designs.co.uk Our reputation extends across the UK & international having worked on a wide mix of smaller residential projects to larger scale projects and even prestigious initiatives. Whatever the scenario we are confident of delivering the right solution to meet budget requirements with an in-depth understanding of client expectations, precise technical specifications and introducing new concept design ideas. We bring ideas to life using advanced lighting design software with schematic designs, 3D visualisations, photometric calculations and technical documentation to convey concept design ideas before commissioning and project managing initiatives to realise client designs by delivering real-life transformations.
LIGHTING DESIGN EXCELLENCE | Inspirational Designs & Concepts Light Designs offers a forward-thinking and visionary approach to deliver architectural lighting design excellence with the option of fully integrated solutions, technology automation, intelligent controls and SMART WIFI-enabled applications. Other options include sustainable eco-lighting options for reducing carbon footprint / emissions, whilst improving building performance and energy consumption ratings. Our solutions extend to the following – Luxury / Self-Build Residential, High-End Residential, Commercial (various projects) and Eco-Lighting propositions.
LIGHTING DESIGN CONSULTANCY SOLUTIONS | Award-Winning Projects Capitalising on our wider industry recognition and award-winning projects, we are able to overcome design challenges to successful manage all kinds of projects from small-scale residential through to large-scale technically complex initiatives involving substantial budgets and visionary designs. Adapting to different scenarios enables us to quickly bring to life any design, review recommendations (options) and guide clients through every stage of the process.
Luxury & Self-Builds: Technically complex, inspirational and luxury projects bringing visionary concepts to life. Directly tapping into a client's mindset with an overarching design concept giving clear options and choices aligned to personal preferences. This is a highly engaged consultation process covering a mix of natural lighting and technology / automation solutions for very large spaces, luxury mansions, glass-fronted houses, out-buildings, large patio areas, swimming pools, cinema rooms, stables, menageries, gymnasiums, luxury yachts, house boats and premium prefabricated houses.
High-End Residential: Meeting precise requirements for high-end residential, refurbishments and penthouse apartments, including kitchens, family living areas, glass-fronted areas, bedrooms, cinema rooms and other bespoke lighting needs.
Commercial Projects: We have worked with high profile corporations, SME enterprises and niche companies on diverse projects. Delivered bespoke end-to-end solutions for major retailers, commercial offices, hotels / hospitality, restaurants, bars, wedding venues, conference centres, car parks (street lighting), aircraft hangers, gift shops and breweries.
Eco-Lighting Solutions: Ensuring design excellence and performance to deliver optimal solutions. Using the right fittings to deliver greater energy efficiency, automation and controls, including SMART lighting and technology applications
Advises on: Lighting Design | Eco Lighting Solutions| Lighting Control | Light Planning
Company name: Connect Intelligence Ltd
Website: https://www.light-designs.co.uk/
Email Address: steve@light-designs.co.uk