Faruk Hussein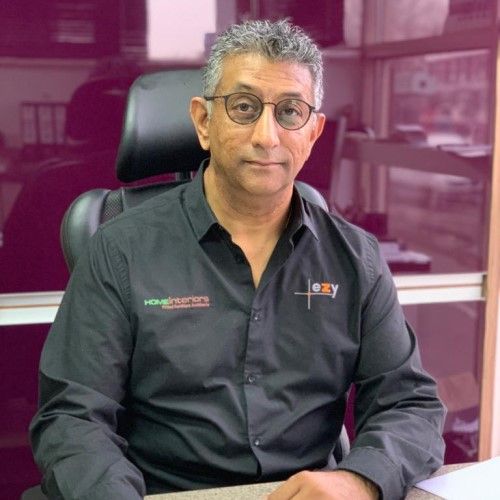 For over 40 years, Faruk has designed, created and managed projects for his discerning clients.
He is passionate about effective design and likes combining layout, materials, finishes, colour and design details to form a space in accordance with the clients' vision. Along with a seemingly endless stream of expert advice, he will also provide design ideas, guidelines and tips.
Advises on: Fitted Kitchens, Fitted Bedrooms, Living Rooms & Home Offices.
Company description: Home Interiors was established in 1980 and has grown steadily over the years supplying bespoke fitted kitchens, bedrooms, home offices, and living rooms to our discerning clients. In a highly competitive field, we have resisted the temptations to sacrifice standards by offering cheap, inferior products and a reduced level of service. Home Interiors is not a high-volume business, it maintains professionalism and integrity that should be the hallmark of a Specialist. We believe that in order to achieve a satisfactory result, we must understand each others expectations and work closely together.
Not only do we have the experience to call upon, but unique resources that monitor trends up to 3 years in advance. We really can give excellent advice on ensuring your room design are spot on trend and therefore as attractive as they could ever be. We're passionate about the environment and want to protect our planet from any further damage, hence, we encourage the end-users to live sustainably by including water and energy - saving appliances in their kitchen - helping everyone to do their bit.
We know every project is unique. We understand your needs and aspirations. We listen. This is the reason why, after 40 years of trading, we acquire 90% of our new clients through recommendations.

We provide a complete service:
CONSULTATION – SURVEY – DESIGN – MANUFACTURE – INSTALLATION
Website: home-interiors.net