Texfelt Ltd - Spring Bond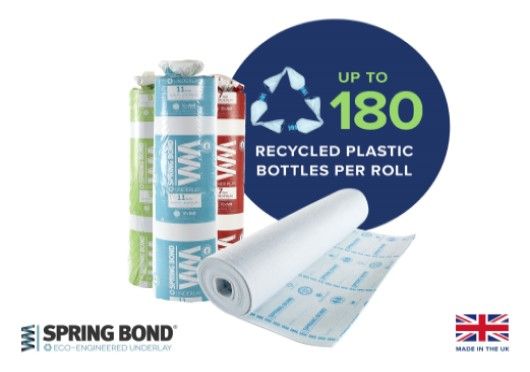 Texfelt are world leading manufacturers of highly sustainable eco-engineered PU Foam replacements creating innovative comfort products for the home.
Springbond carpet underlay is eco-engineered in a brand new state of the art manufacturing facility in West Yorkshire and was developed to provide an environmentally conscious alternative to PU Foam underlay that doesn't compromise on performance. Designed to be; Greener - we use over 85% recycled PET plastic, the equivalent of over 180 bottles per roll plus the material is 100% recyclable after use. Cleaner - Springbond is dust free and emits virtually no VOC's. Quieter - Springbond offers industry leading acoustic protection from impact sound transference. Safer - made from clean and inert recycled PET, Springbond is also chemical free, making it safer for fitters and users and is a hypoallergenic product having recently achieved the Allergy UK seal of approval.
Website: www.texfelt.co.uk
Email Address: racheltaylor@texfelt.co.uk