Petina Julius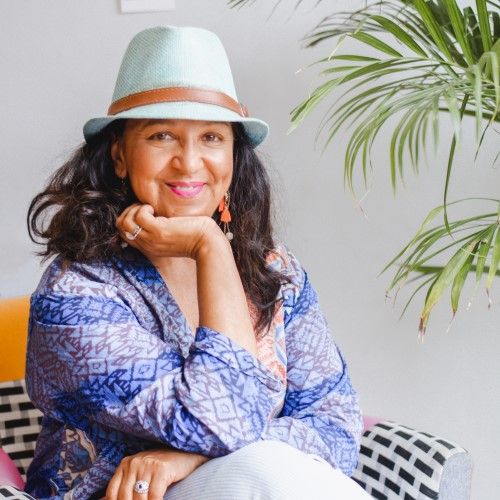 Petina is an interior designer with a focus on Biophilic design. She believes that 'Good interior design is not just about aesthetics but about that human connection to how we feel the moment we step over the threshold into our homes. We should feel good in mind, body and soul.' The magic happens, where both interior design and nature meets, to create an indoor oasis that enhances your wellbeing.
Advises on: Spatial and furniture plans, colour consultancy, storage solutions, lighting plans.
Company name: Petina Julius Interiors
Petina Julius Interiors is based in Buckinghamshire and specialises in residential interiors with a strong emphasis on Biophilic Design and designing with sustainability in mind. With over 15 years of experience in the industry, Petina has been part of various panel discussions, radio talks and podcasts on discussing various topics on Biophilic Design Petina has worked on homes in the care sector and that is where the journey on Biophilic design started. This science-based concept promotes natural light, materials, textures, patterns, shape and form, all derived from nature. This natural approach to interior design has an overwhelming positive impact on both our physical and mental wellbeing. This is a subject together with sustainable design that is at the forefront of Petina Julius Interiors and what she is most passionate about, sharing her wealth of knowledge within her design profession.
Petina Julius Interiors offers personalised interior design services and advice from furniture layout, storage dilemmas, to colour consultancy and so much more. Petina is passionate about helping you to create a beautiful home that is healthy, functional and with sustainability in mind. Creating homes that are good for people, place and planet.
Website: petinajulius.com