Leia Anastasiou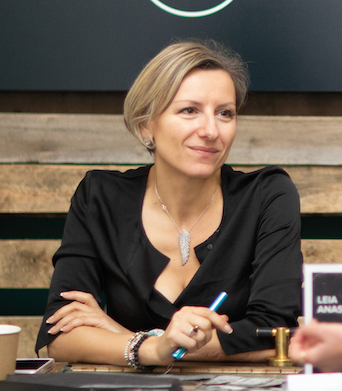 A talented and experienced interior design professional with a background in creating stunning and impressive interiors for luxury, high end residential and hotel projects. Every project is met with passion and a fresh eye, and brought to life through a solid experience in tackling challenges with initiative and integrity, strong organisational skills and a deep understanding of the industry and the client's requirements.

With the belief that homes should reflect the personalities of those who live in them – and that each room should tell a story – all that is impractical, uncomfortable and drab is rejected and the use of colour embraced.

Each project is approached with a 'you talk and I listen' attitude. Client's impulses are filtered and their ideas interpreted into reality with 3D visuals, fabric and material samples.

A fresh approach, an exciting edge, innovative design sense,

the sensual, serene and sustainable, and meticulous attention to detail all combine for a winning formula that translates into interiors that wow.
Website: http://www.leiaanastasiou.com/