Lawn Mower LMO 18-36 Battery Set - Karcher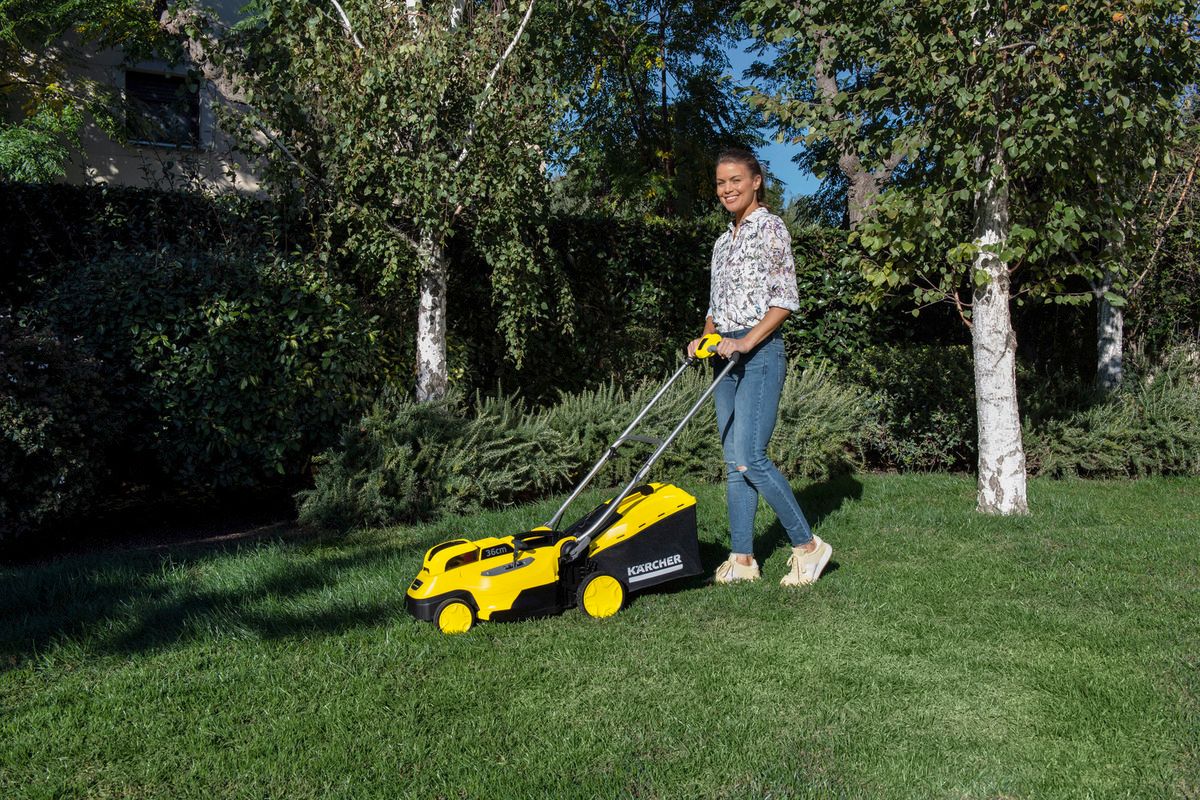 Battery and fast charger included: the extremely manoeuvrable and lightweight battery lawn mower LMO 18-36 Battery Set with effortlessly and centrally adjustable cutting height on four levels.
T&C's
1. The "Promotion" consists of a Prize draw to win a Kärcher Lawn Mower LMO 18-36 (Battery Set) 14444220 (the "Prize").
2. Only one entry per person per Prize Draw Period. There is one Prize available and the winner(s) will be selected from the Prize draw at random.
3. In the event that a winner(s) is unreachable, ineligible, or fails to claim the Prize in the time required the winner(s) shall forfeit their Prize and Kärcher UK Ltd, (the "Promoter") reserves the right to offer the Prize to any other participant of the Promotion.
4. The Prize is not transferable to another individual. Any attempt to transfer the Prize by the winner(s) will result in immediate disqualification. The Prize must be returned to the Promoter and the Promoter reserves the right to offer the Prize to another participant.
5. The Promoter reserves the right to offer an alternative prize of equal or greater value and no cash alternative will be offered. Neither the Prize nor the alternative prize are refundable.
6. Unless otherwise expressly stated, where the Prize requires attendance at a specific venue, the winner(s) and any permitted companions will be solely responsible for travel to and from the venue and all other expenses. Kärcher UK Ltd is not liable for any costs, charges or expenses which the winner(s) may be required to pay at any time in connection with a Prize. The acceptance of this travel is at the sole discretion of the winner(s). If the winner(s) does not deem the means of travel suitable they are free to make their own travel arrangements at their own cost to fully utilise the Prize.
7. The Prize will be posted to the winner(s) by 3-5 Working days (excluding weekends and Bank Holidays).
8. By accepting the Prize, the winner(s):
Agrees for their name, country of residence, likeness or Prize information to be used for promotional and other reasonable purposes without further payment, except where prohibited by law; or
Agrees to participate in the Promoter's other marketing and promotional activities; or
Agrees to be photographed by the Promoter for the purposes of promoting the Promotion and the Promoter's products; or
Agrees to take part in media interviews when required including but not limited to magazine, television and radio interviews.