Large bubble chandelier - Dowsing & Reynolds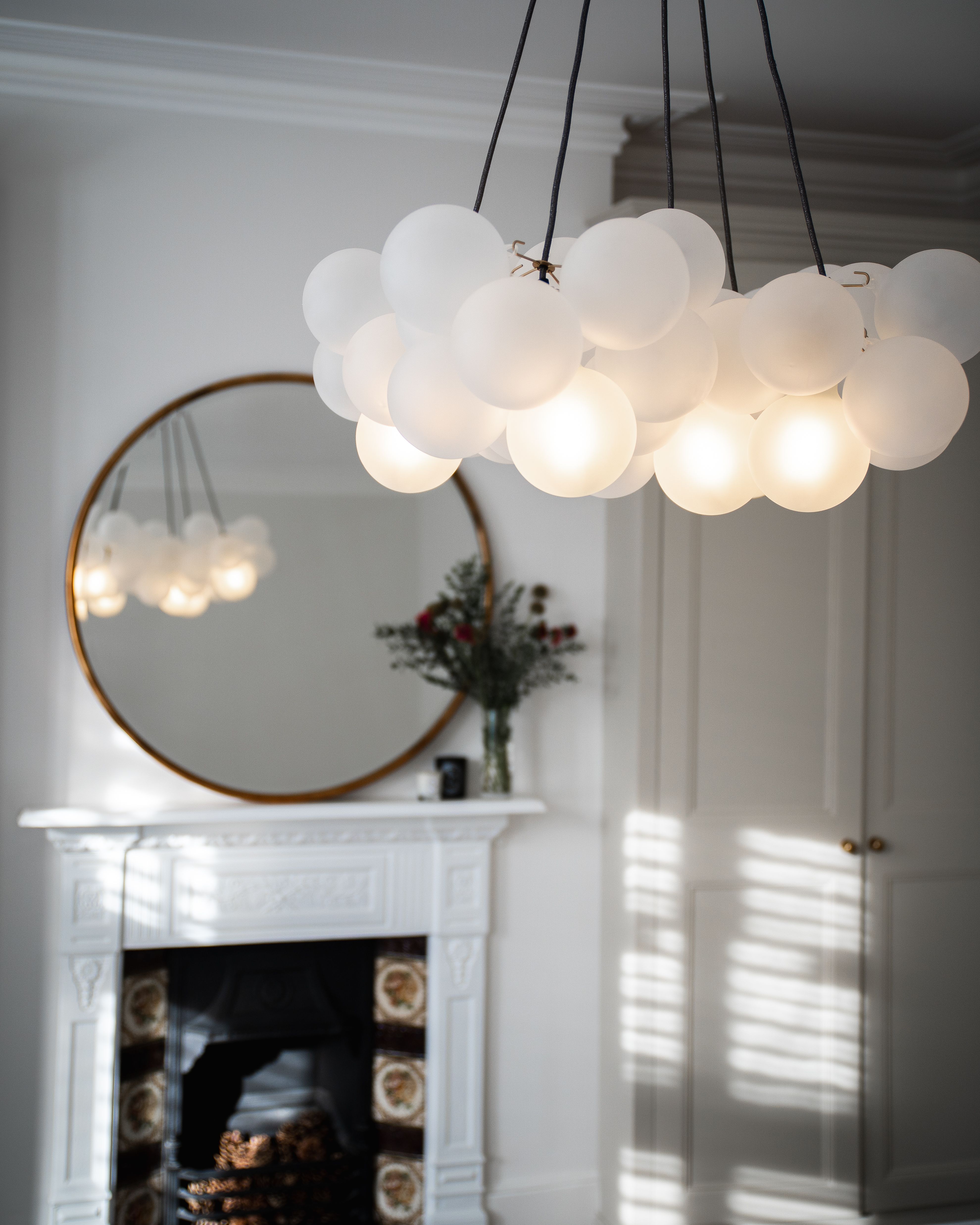 Win a Dowsing & Reynolds Bespoke Bubble Chandelier
Featuring a plethora of delicately frosted glass orbs suspended in a cluster from a length of sleek fabric cable, the hand-assembled Frosted Bubble Chandelier Light from Dowsing & Reynolds is sophisticated and chic. Creating the illusion of a cloud drifting, it comes to life once lit up. The elegant baubles absorb the light beautifully, cascading an ambient light into any space.
T&C's
- One prize is available to UK residents only.
- Winner will be contacted by Dowsing & Reynolds via email, with details of how to claim the prize.
- Dowsing & Reynolds will advise the winner of the customisation options available on the bespoke bubble chandelier.
- Once customisation options are confirmed with the winner, Dowsing & Reynolds will assemble the light and arrange delivery to the winner's home address.
- Dowsing & Reynolds recommends that the winner speaks to an electrician if they have any questions about their specific lighting requirements.
- If the winner does not respond within two weeks of receiving the email, a new winner will be selected.