Earthborn Claypaint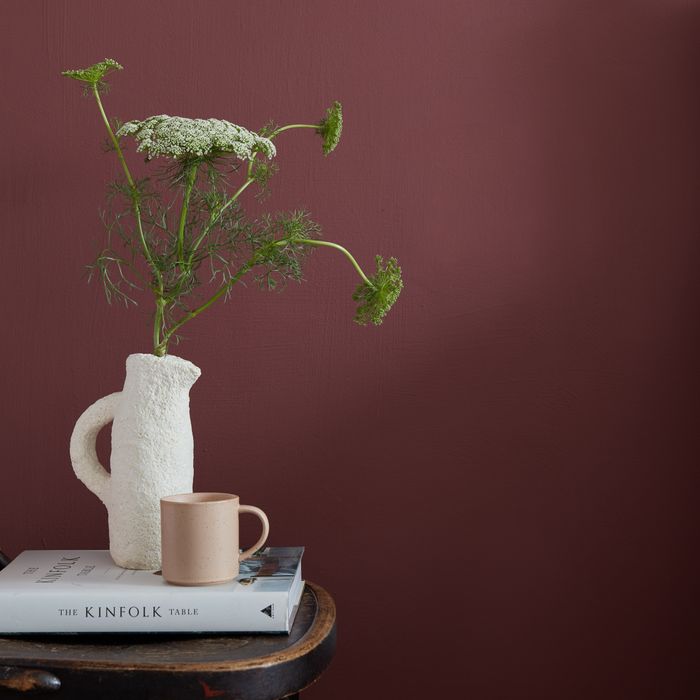 Prize description: Earthborn think doing what's right shouldn't be at the expense of quality and style. What makes Earthborn paints different is their high quality and high performance; the result of carefully selecting the right environmentally friendly ingredients. The range of products and finishes will be appealing to any decorator, all the products are free from harmful emissions with virtually zero VOC's, so no nasty smells or headaches.
The breathable Claypaint is a luxurious, ultra-matt finish for interior walls and ceilings. Made using a unique eco-friendly clay recipe it results in a highly breathable flat matt paint that is especially suitable for use over lime.
Designed for busier homes, the Lifestyle range is a durable, washable emulsion with a hard-wearing, classic low-sheen finish. For interior woodwork, Eggshell No.17 is a water-based eggshell that dries super quick to a silk sheen.
Silicate Masonry Paint is a breathable and weather-resistant paint for exterior walls. A durable and highly breathable alternative to conventional masonry paints and limewash that dries to a classic, matt finish.
Earthborn's Eco Chic range is perfect if you're looking for furniture paint for an upcycling project. Combine it with the Furniture Wax or Glaze for a durable finish.
Company description:
Hello. We're different, just like our paints.
Should doing what's right be at the expense of quality and style? We don't think so. That's why we're dedicated to creating paints perfect for home decorators, interior designers and trade folk that are better for the planet, your home and your health. So the most important choice you have to make is which of the scrumptious array of designer colours you fancy.
To be honest, we've always taken that sort of different approach since we founded Earthborn in 2002 – we were looking for a true eco alternative to conventional paints, long before most people had even heard of 'eco'.
What makes our paints different is their high quality and high performance; the result of carefully selecting the right environmentally friendly ingredients and using technologically advanced manufacturing processes and formulations. You'll find a full list of ingredients on our tins to help you make a more informed choice.
We're proud to have been awarded the first UK licence of the EU Ecolabel for Indoor Paints and Varnishes. And we're even prouder that we've produced a range of environmentally friendly designer breathable paints that everyone loves.
T&C's
-The winner will be contacted by email (from marketing@earthbornpaints.co.uk).
-The prize is one (1) £500 voucher for Earthborn paint or other Earthborn products, viewable on earthbornpaints.co.uk
-The voucher can only be spent on Earthborn products direct from Earthborn, not through one of our retail stockists. Orders will be placed via our customer service team, not via the website.
-The prize fund does not have to be spent all at once, Earthborn will keep track of your spend allowance.
-Expiry date of the voucher is 31st March 2024, any credit not spent before this date will be lost.
-No cash alternative will be provided.
-Earthborn cannot be held responsible for the performance of the prize.
-Entries are limited to one per person.
-You must be a UK resident to enter. The prize can only be shipped to a UK address.
-Under UK law, the name of the winner will be available upon request.
-Earthborn is responsible for ensuring the fulfilment of the prize to the winner.
-The decision of the promoters on all of the points above will be final and no correspondence will be considered.