Kitchen extension timeline: how to keep your project on schedule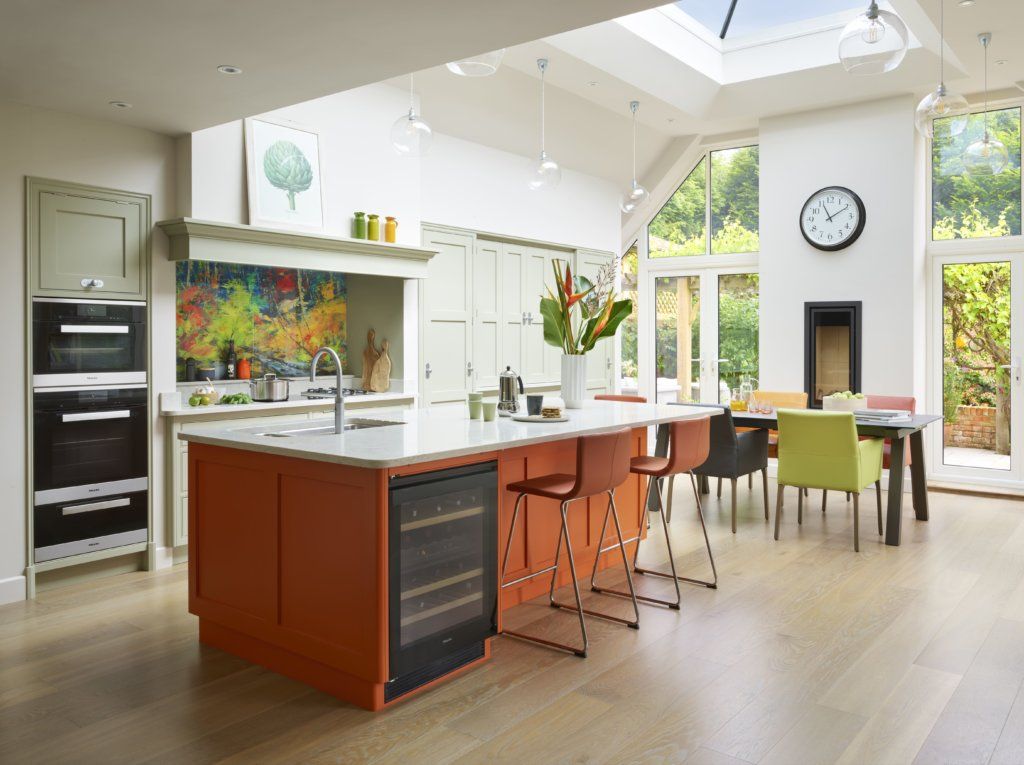 Use this handy timeline as a guide for planning your kitchen extension project.
WEEK 1-3
Consult with your architect or designer about the plans for your extension. They will put together a budget and fee proposal for the work so that preliminary drawings can be produced.
WEEK 4-7
Once the preliminary design is finalised, detailed drawings can be created.
WEEK 8-15
If your project requires planning consent, your application will be submitted to the local council's planning department.
WEEK 16
If your scheme is approved following the eight-week consultation process, you can then put the project out to tender.
WEEK 20
Once you've selected a builder, work can start on site. Construction usually takes between three and six months, depending on the size and complexity of your project. You can use this time to source internal materials and products. Note that many kitchens often come with a lead time, so plan ahead.
WEEK 21-22
Groundworks.
WEEK 23-24
Building the structure up to dampproof course and sub-structure put into place.
WEEK 25-26
Construction of walls, external and internal.
WEEK 27-29
Roof structure to be built and finished with your chosen roof covering.
WEEK 30
Windows and doors fitted.
WEEK 31
First fix of electrics, plumbing and carpentry.
WEEK 32
Plastering and allowance for drying time.
WEEK 33
Second fix of electrics, plumbing and flooring. Kitchen cabinets and appliances installed.
WEEK 34
Final elements of decorating to be completed.
WEEK 35
Snagging inspection. This is a walk through of the extension with your contractor to identify any minor faults or errors so they can be resolved as quickly as possible.
Get more useful advice on the kitchen planning process on the
Grand Designs magazine website
.