Busting the Myths of Self-Build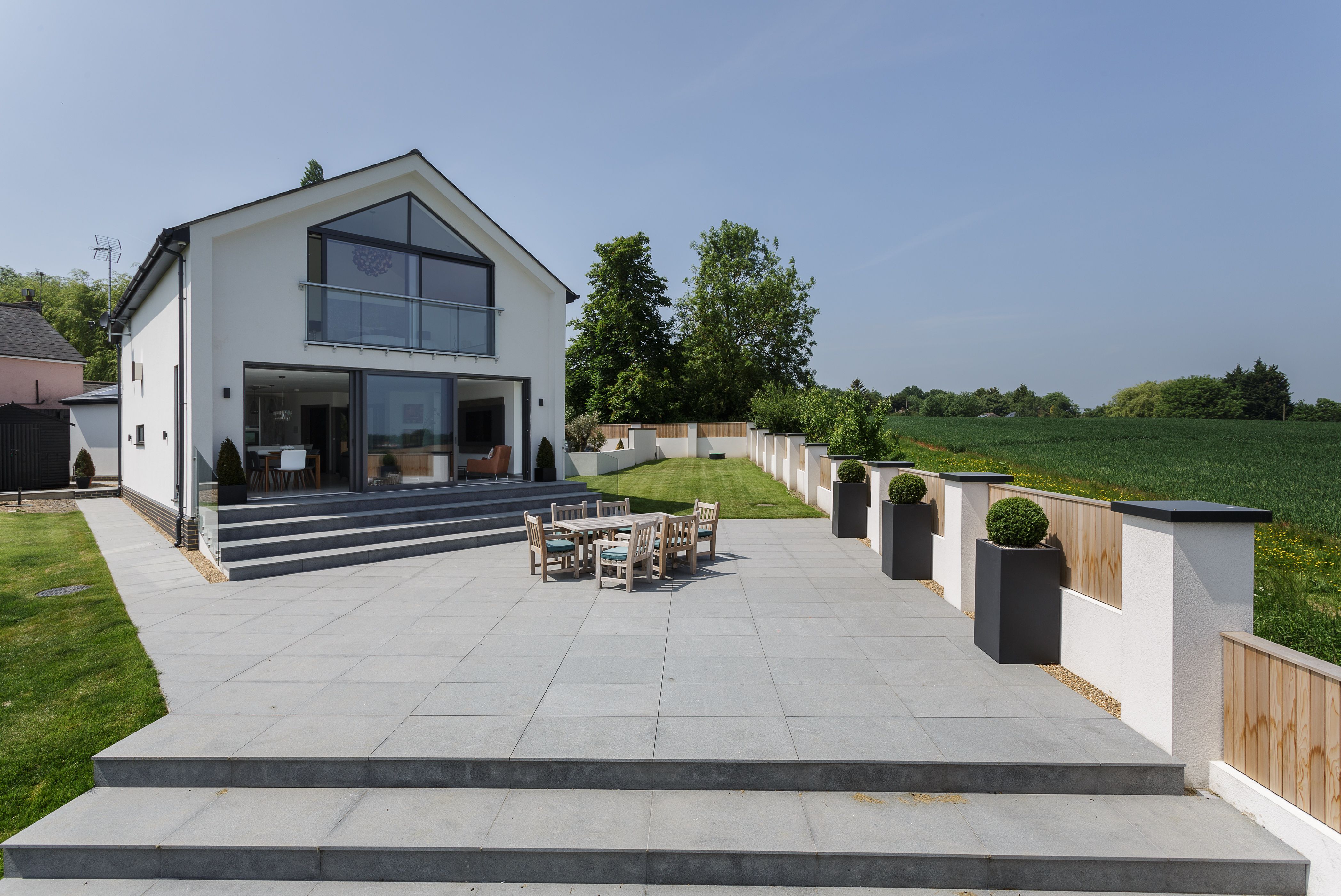 Grand Designs and the National Custom and Self Build Association (NaCSBA) dispels some of the common misconceptions surrounding building your own home.
In the UK, when it comes to owning a brand new home we have fewer choices than almost anywhere else in the world. Many of us have become conditioned to thinking that this is the way it must be. But there are many routes to self-building a home, designed to suit different budgets, levels of experience and lifestyle needs. People just like you are doing it right now, all across the UK.
1.Self-building is too difficult
Designing and constructing your own home doesn't mean you have to build it yourself, even if you want to be fully involved in each stage of the process. You have the freedom to choose the home that you want and how you would like it constructed.
Most self builders commission a company to design and/or build their home, and if you choose a package company, then they will typically build the house in a factory for you, and erect it on site.
Opt for a custom-built house on a serviced plot, and the process can be as hands-off as buying a standard new-build property off-plan.
2. It's not for people like me
In many European countries, more than 50 per cent of house construction is self-built, making it a widespread route to owning a dream home. In the UK, the number of self-built homes is currently less than 10 per cent of all the new residential properties constructed each year. But while most people in the UK do not self-build their new home, those that do come from all income brackets, life-stages and levels of build experience. Anyone can do it.
Designing and constructing your own home does not necessarily mean that you have to do all, or even any, of the building yourself (although some want to be fully involved in each stage of the process). You have the freedom to choose the home that you want and how you would like it constructed. Opt for a custom-built house on a serviced plot, and the process can be as hands-off as buying a standard new-build property off-plan.
3. There are no plots available
Finding the right plot can be challenging, particularly if you have specific requirements. But there are plot-finding websites to help you do this. Furthermore, local planning authorities must ensure that there are sufficient self-build plots available to meet the demand on their Self-build Register. Signing up to a register will help to ensure that a supply of land is available – visit www.righttobuildportal.org to sign up now.
4. I won't get planning permission
The UK planning system is more flexible than some other countries, but there are regulations that must be adhered to. The recent introduction of dedicated self-build developments has provided extra reassurance that, as long as the limited requirements for the plot are met, planning permission will be granted. On some sites, such as Graven Hill (www.gravenhill.co.uk) these are set out in a Plot Passport.
5. Self-build is costly and high risk
The trials and tribulations of the self-build process make for a compelling TV series! But many self-build projects are completed without any dramatic events along the way. With the right advice, and careful forward planning, it is perfectly possible to stick to a budget. And there are ways to limit the cost of building your own home. The cost will vary depending on the construction method you choose, the size of your project and how involved you can be in the process. Research shows most self-build a home for less than you would pay for buying a comparable home – and it is to your design.
Getting experienced and professional planning, design and construction assistance to ensure your project is well managed from start to finish will minimise the risk of any mishaps along the way. By choosing a NaCSBA member for your project you can be confident that they are a reputable company used to working with people building their own home for the first time. Find members here
6. It's a very lengthy process
From finding a plot to the completion of a project can take a year or two, or sometimes even longer. It very much depends on what, and how, you want to build. Finding a single inner-city plot and having a bespoke design will inevitably take longer than buying a serviced plot and building a factory-made house – the construction process for which can take six months or less from start to finish.
With custom building, you buy one of several serviced plots, which means the services and infrastructure (like roads) are taken care of, and some form of planning permission is guaranteed. This is by far the fastest route, and you'll be living on a site with other like-minded people.
7. I won't get a mortgage
Self-build mortgages are now readily available from a number of lenders including local building societies. Lenders will want to see a projection of costs and planning-permission details in order to grant the provision of funds. Use a qualified financial adviser or mortgage broker for professional advice on the funding options available to you from lenders in the self-build arena. If you have an existing property you may not need to sell it until you move.
8. There is a lack of support for self-build (eg from Government)
With the introduction of Self-Build Registers, there is evidence that the UK Government and local authorities are willing to support the self-build sector, in recognition of the benefits to be gained from greater diversity and choice in the country's housing supply. Financial support comes in the form of being able to reclaim the VAT relating to a project (but the process for doing this has strict deadlines), and Help to Buy is available on a limited basis.