Grand Gardens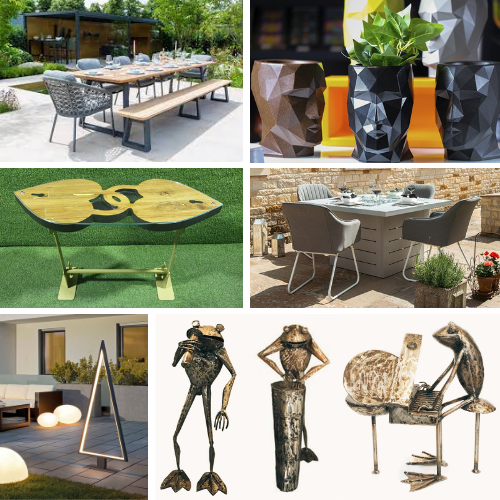 Product 1: A concept design of your garden (no bigger than 200sqm)
Consilium Hortus are Essex-based innovative garden designers working in East Anglia and London, offering bespoke garden design packages to create stunning gardens that perfectly match your brief and vision.
Company description: Consilium Hortus creates bespoke garden design solutions for private and commercial properties. Gaining inspiration from the whole world around us, such as landscape, architecture, art, design and nature, we can bring your dream landscape to life. We work across gardens and spaces of all sizes, whether it is a small urban plot or an expansive rural property. Consilium Hortus is led by Samuel Moore. Studying for a degree in Landscape and Garden Design at Writtle University College provided Samuel with the essential skills required in this industry. With several years now within the garden design and landscape industry, Samuel has worked for multiple award-winning companies gaining a great insight into the garden design world. Starting a new business enabled Samuel to really help clients in a collaborative way that allows him to bring his creative vision to their gardens. Along the way, we have been collecting numerous recommendations and awards to showcase what we can deliver. We believe the whole process of creating a new garden from concept to completion should be as hassle-free as possible; all you need to do is sit back and enjoy the garden!
Website: www.consiliumhortus.co.uk
Product 2: Adan Nano Planter - Orange from London Essex Outdoor Living
An item with a lot of personality, and a shape which is faceted, like that of a diamond. More than objects, they are multifunctional architecture pieces, since besides being used as design planters, they can be used as seats, flower pots, auxiliary tables…

They are lifestyle objects that create a stir, fitting in with any style and are made of materials that allow for both outdoor and indoor use.
Company description: At London Essex Outdoor Living they offer a full range of outdoor living products and services to create your dream outdoor space.

From cooking alfresco to, cover solutions, garden rooms and landscaping their in house team can help you reshape your garden.
Website: www.londonessexgroup.co.uk
Product 3: Coffee Table
Every table is masterfully crafted to the highest standards, so whichever style you choose, you can rest assured you're buying only the highest quality. Whether you want a large table for the whole family to sit around at dinner times or something smaller to go next to your sofa or bed, you'll find something that suit your taste and need.
Website: www.sandtbf.com
Product 4: Mambo outdoor living patterned square dining table with firepit & 4 light grey chairs
Transform your outdoor space with our incredible selection of highly fashionable, designer pieces, certain to take your breath away. Combining clean lines with on-trend colour fabrics, each piece is made to the highest quality, ensuring your garden is ready for hosting whatever the weather. This Mambo Outdoor Living Dining Set set will sparkle in your garden.
Company description: From drawers that cut out the clutter, to TV units that tame wires gone wild, their furniture leaves you with more time to kick back and relax after a long walk or home cooked Sunday roast. Their ranges help elevate homes to new levels of beautiful and practical.
Quality never goes out of fashion. That's why their furniture is crafted with care from premium materials and hand-picked by specialists. Their customer services team are on hand to help you find the final piece of the puzzle to your home, not a show home. Plus, they'll deliver straight to your door, free of charge, with a hassle-free returns policy if something's not quite right.
Website: www.chilternoakfurniture.co.uk
Product 5: Outdoor Fir LED light large RRP £479 Outdoor Fir LED light small RRP £399
Our Fir outdoor light is one of our exclusive and exciting designs, this deign is perfect for setting the scene for just relaxing in the garden, garden parties and looks amazing on an evening, glowing beautifully in the dark.Our Fir outdoor light is made from grey metal and looks beautiful for all outdoor occasions. Footplate has predrilled holes to accommodate fixing to solid surface, and also comes with spike for soft ground fixing. The Fir is available in two sizes, 120cm high or 160cm high.
Website: www.nordium.uk
Product 6: Frog Bongo, Frog Microphone, Frog Piano from Pangea Sculptures
Make a grand and lively statement in your home or garden with this magnificent 4ft 6inch metal frog sculpture, uniquely handcrafted to bring life and fun into any given space. This stunning work of art has been crafted with meticulous attention to detail and is a must have to any collector or frog enthusiast.
Company description: At Pangea Sculptures, they are passionate about bringing the beauty and artistry of African sculptures to homes and businesses across the world. Whether you're looking for a unique piece of art for your home, a statement piece for your business, or a stunning addition to your garden, Pangea Sculptures has something for you. With a passion for quality and craftsmanship.
Website: www.pangeasculptures.com