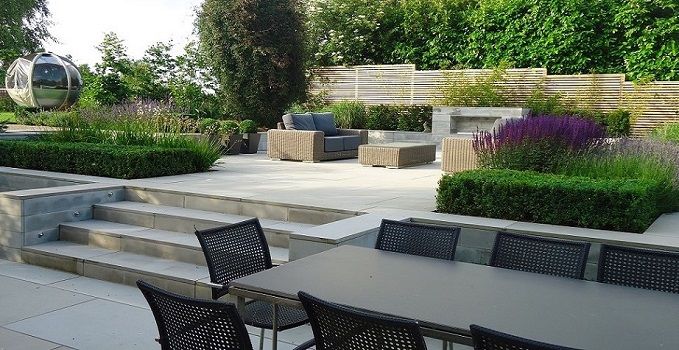 Zelkova Design is a specialist garden and landscape practice with a strong design-led philosophy. Projects throughout the UK range from contemporary through to more traditional.
The practice is run by Simon Torr and Tom Kemp. We are a small creative design company and we have over 20 years professional experience in designing private gardens around the UK as well as abroad. Projects vary in size and complexity from large country gardens through to smaller urban gardens.
Every design project is different and tailored to the clients' brief, tastes, styles and the location of the garden. We feel it is important to have a strong architectural framework to our gardens, whether the project is in a rural location or a more contained urban setting. Our design-led approach creates both contemporary and traditional gardens with strong planting themes and suitable material selections. Other design elements include lighting, furnishings and sculpture.
We also offer garden maintenance and aftercare advice.
A completed design commission will evolve over several different stages. Listed below is the usual direction a project will take:
1. Initial Site Consultation Visit
2. Site Survey and Levels
3. Concept Design Options and Visuals
4. Masterplan Proposal and Detailed Drawings
5. Planting Plans
6. Construction of the Garden (by others)
7. Planting Implementation