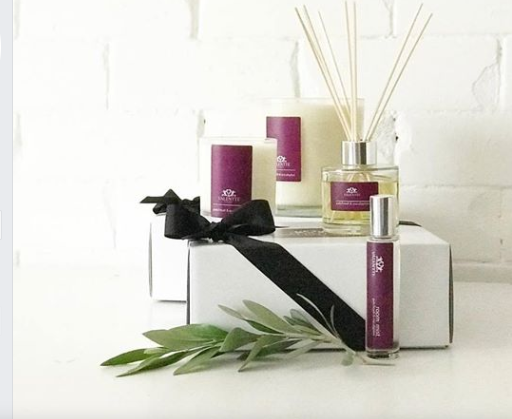 Our Mission has always been simple: to create long-lasting products that actually work, smell beautiful and enjoy the process along the way!
We believe in making Candles, Reed Diffusers and Skincare items that we, ourselves, use in our homes – that are kind to our skin and our minds. Our Home Fragrance range is based on a range of aromatherapy oils carefully blended to deliver different therapeutic qualities to help your health and well-being.We use all-natural, pure, plant-based ingredients and aromatherapy oils to ensure our Home Fragrance products smell more authentic, last longer and work better than other products on the market.
Our skincare range has been created with the highest quality natural products, plant-based butters and blends of botanical oils to soothe and nourish rough, dry, damaged and sensitive skin.
We are a small company located on Gate Farm in Nantwich, in the beautiful Cheshire countryside. Every single one of our products is handmade with love, care and attention in small batches to ensure quality and freshness.
We are a company that you can rely on. We strive to offer support to our community of customers in any way we can by providing quality, long-lasting products that are beautifully packaged, with efficient delivery and customer service with a smile
Address
Units 8 & 9
Artis Park
Winsford Industrial Estate
Winsford
Cheshire
CW7 3SE
United Kingdom