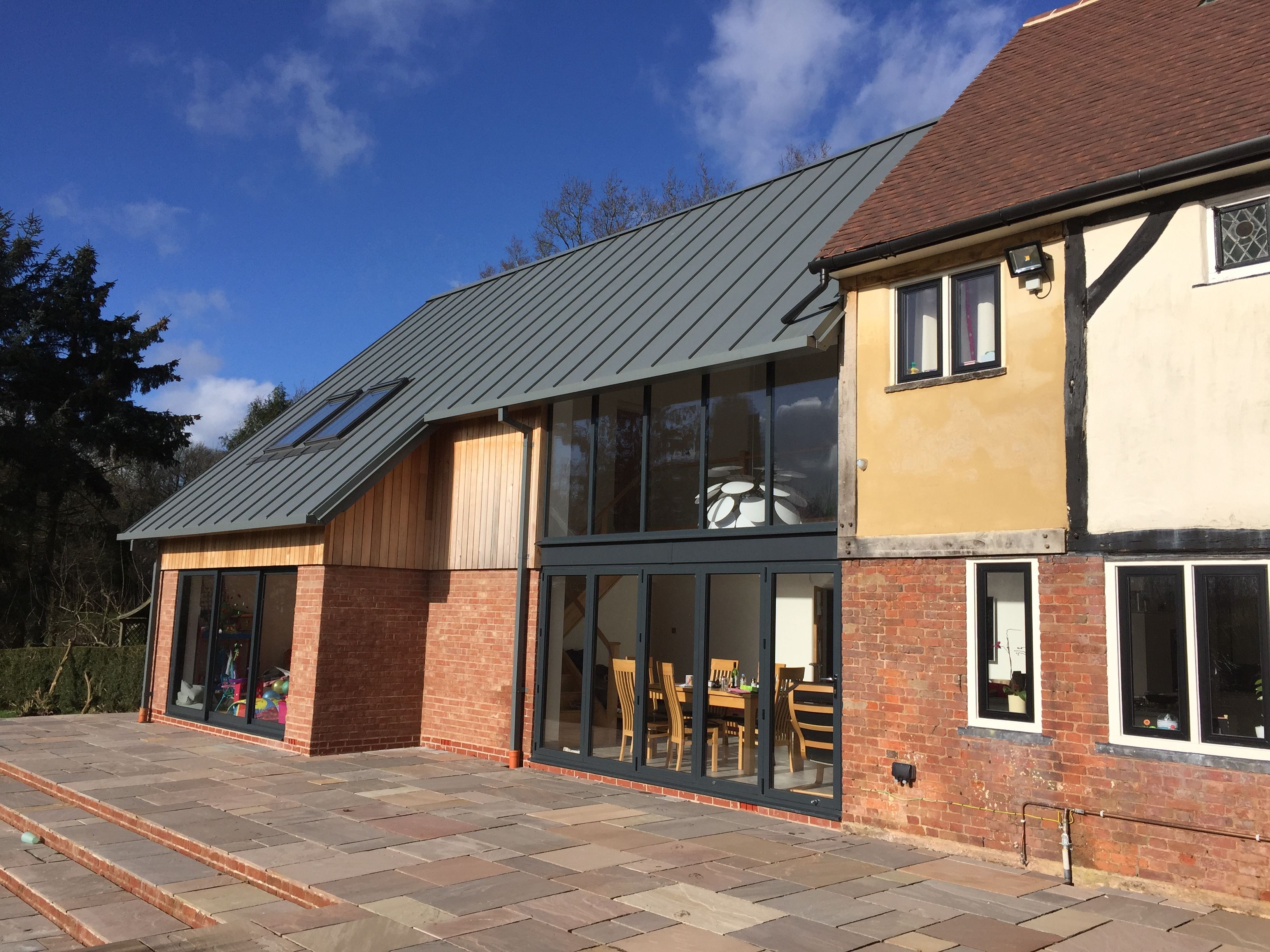 Catnic®
Residential products and systems from Tata Steel
Catnic® a brand synonymous with lintels, and a name you can trust in residential products, will be launching a new concept in building extensions and garden rooms at Grand Designs Live. Catnic® Matrix is a pre-fabricated panel system that is quickly and easily put together like lego, onsite, to form an airtight superstructure in days that conforms to the new Part L regulations.
The roof and walls of your new project are then finished with our Catnic® Urban standing seam roof (formally Colorcoat Urban®), a modern-looking, quick-fit system that is seven times lighter than standard roof tiles. The roof can easily accommodate solar panels.
For the walls, we also offer a range of other options from render to slip brick or steel. Our stand is constructed from this revolutionary system so you can see how easily it all goes together.
Catnic® Urban has been used on countless residential projects for both roofs and walls, including 5 houses featured on Grand Designs 'The Street'. There is no limit to the variety of shapes and forms that can be achieved, all designed meticulously to help you create a stunning exterior or roof, whether you are looking to stand out from the crowd, blend seamlessly in with your surroundings or transform your existing build into something more modern.
We can provide technical assistance at the design stage and at the start of the installation, and supply the necessary equipment for installation. Catnic® Urban roof and wall systems must be installed in accordance with our recommended requirements and all installers must be Tata Steel trained and approved. We offer a training course to all installers to ensure every installation achieves the maximum performance.
Come and visit us at stand B270
Catnic – build it better
News
Colorcoat Urban® (also known as SSR2), our standing seam roof and wall cladding system, has now been rebranded to sit under the Catnic name. It's new name is Catnic® Urban.
Product
Catnic has pioneered the steel lintel for five generations. Our signature products are manufactured with a unique duplex corrosion protection system, an integral plaster key and built-in damp proof co ...

Catnic® Matrix is an innovative way of quickly building sustainable, luxurious insulated garden rooms and single storey extensions without the use of highly skilled labour.