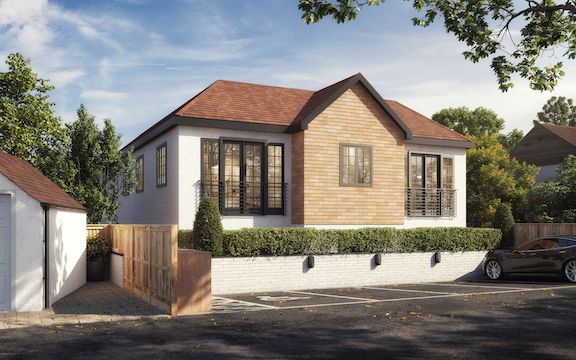 Polaris Passivhaus Consult + Construct are your turnkey specialist consultancy and contracting delivery partner that have full capability of delivering all types of Passivhaus, EnerPHit or Low Energy Building project.
We provide our services to all aspects of the construction market from individual dwellings all the way up to complex mixed-use schemes.
We are able to provide assistance from the early concept design stages, through to project management, on-site delivery, and final commissioning and handover.
Sustainability, biodiversification, ecological improvement, community engagement, innovation and build quality are at the core of the Company's ethos and form part of the mandatory checklist of vital prerequisites for all consultancy and delivery roles.
For us, the principles of Passivhaus (and EnerPHit for retrofit projects) truly represent that apex of sustainable design and development. Utilising readily available techniques, that have been available to us for over a quarter of a century, we are able to create truly energy efficient, comfortable, healthy and superior living + work spaces.
Our Expertise & Services include however, not limited to:
Initial concept design ideas utilising SketchUp Pro (a powerful 3D modelling software)
Initial 'Design Review' services to ascertain how adjustments and improvements could be made to any existing designs or planning approved schemes to achieve the Passivhaus or EnerPHit standards
Passivhaus, EnerPHit or Low Energy Building full design consultancy services (providing energy modelling through the Passivhaus Planning Package - PHPP)
Full Retrofit Assessments (in line with the principles of PAS2035 using the PHPP)
Engagement with Local Authorities to ascertain the likelihood of planning consents etc.
Full Design & Build service
Project Management services
Cost planning, management & procurement (Quantity Surveying services)
Sustainable development advice
Contract administration
Programme management
Client Development / Project Support
'Deep Energy' retrofits and refurbishment (co-ordination of works)
Passivhaus, EnerPHit or Low Energy Building full design & build services
Airtightness testing & reporting
Thermographic surveys & reporting
Drone surveys and aerial imaging
Address
Tepestede Court
Hazel Way, Chipstead
United Kingdom
CR5 3PJ
United Kingdom