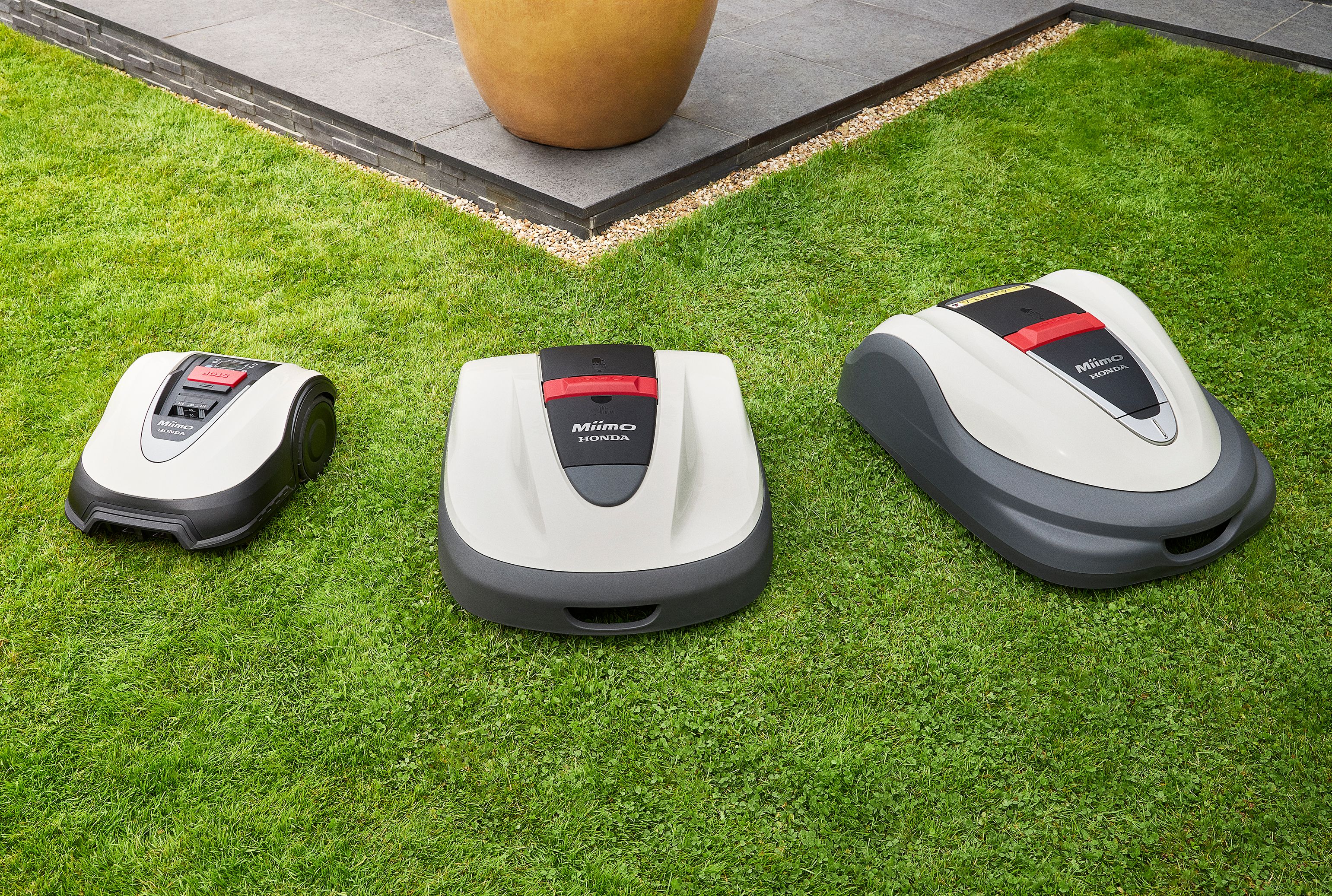 Come and visit us at stand G75, where we make our debut appearance at Grand Designs Live!
True to the core principles of the show, here at Honda UK we will be showcasing our intuitive and innovative solutions for your garden – the Miimo robotic lawnmower.
Perfectly cutting the lawn all by itself, Miimo gives you back time to spend doing something else you love, like playing with the kids in the garden, or lighting up the BBQ in the summer – or simply, doing nothing at all.
Miimo brings lawncare in line with the demands of today's busy gardeners, with a suite of smart and connected features allowing you to enjoy a beautiful lawn, without the need for manual upkeep.
Using the micro mulching feature, Miimo will cut little and often, typically mowing just 2-3mm of grass several times a week. The grass clippings are then dispersed back into the lawn, acting as a natural fertiliser for your grass.
Not only are our Miimo mowers completely autonomous, our range of models can also cut from 400m2, up to 4,000m2, working in zones and times to suit you.
The quiet and unobtrusive nature of Miimo makes it perfect to be set to mow day or night – whatever works with your lifestyle. And when it has finished taking care of your lawn, our Miimo lawnmowers automatically take themselves back to their docking station to recharge.
So if you're heading to Grand Designs Live this year, come and visit us at stand G75 and witness the many benefits of this intelligent mower.
It's time to get busy living, and enjoy the perfect lawn, all thanks to Miimo.